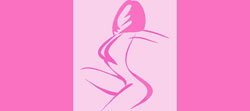 Welcome to the definitive encyclopedia of breast surgery, detailing all varieties of plastic, cosmetic and reconstructive procedures. We feature in-depth information on breast augmentation, breast reduction, breast reconstruction and breast lift, as well as everything there is to know about breast implants.  We also fully explain the diversity of nonsurgical breast enhancement methods that are available. We pride ourselves on providing easy to understand guidance for all your breast health needs.
Breast implants are covered in detail. Every type of breast augmentation surgery and nonsurgical enhancement therapy is included for your research needs. We also thoroughly explain breast reduction, breast lift and breast reconstruction. Although we focus on breast surgery techniques, we also provide a comprehensive look at general plastic, cosmetic and reconstructive procedures for the face and body.  From facelift to liposuction to rhinoplasty to wrinkle reduction, we share all the latest research about the safety and efficacy of every aesthetic treatment option.
Our awesome book, Plastic Surgery Horrors and Hopes, provides insider secrets that save you lots of money on cosmetic surgery, while helping you to reduce the risks and optimize your results from any procedure. We also maintain a great breast health store, where you can shop with confidence!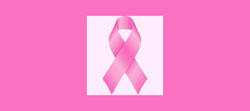 Our site is a leading resource for breast cancer information. In fact, maintaining breast health, while preventing disease, is our main focus.  We invite you to explore our breast anatomy section to learn all about the human mammary organ, so that you too can appreciate the miracle of the breast and its amazing functionality. 
Our mind-body-spirit approach to breast health is unique. Breast issues might appear physical, but their emotional ramifications permeate far deeper into the mind of every woman.  Therefore, we provide a truly unparalleled look at the psychology of breast surgery, as well as the reasons why women seek anatomical changes.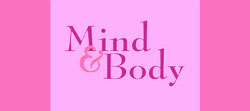 We want you to understand the objective facts concerning invasive and noninvasive plastic and cosmetic treatments.  We highlight the positive aspects of each therapy, but also provide a balanced view of the possible negative connotations of treatment.  Most importantly, we provide an honest analysis of the risks and possible complications associated with each method.
Let us make it perfectly clear that we are not trying to convince you to have surgery, nor are we trying to sell you on any product or service.  Instead, we provide the latest objective news concerning the plastic, cosmetic and reconstructive surgery industry; focusing primarily on breast aesthetics.
We are a 100% unbiased source that does not include any form of marketing material in our editorial content.
If you are seeking information about any type of breast surgery, breast implants or breast health, or if you are just researching general plastic and cosmetic surgery offerings, we can help you by providing trusted research that has guided millions of women to make informed decisions.
---
This website is dedicated to its founder, Eve Anderson, RN, CSW, who worked tirelessly to improve women's lives in the aesthetic medical and mindbody medicine arenas until her untimely passing in 2011. Eve was a unique educator and a wonderful human being.  It is our honor and privilege to keep her vision alive.
---
The navigation bar contains the incredible diversity of topics featured on this website. We recommend that you read all the articles in each section in order to best understand the complete view of each topic as a whole.
Looking for something in particular?  Please use the site search feature to find any word or phrase in this web encyclopedia.
Physicians are invited to join our plastic surgeon directory