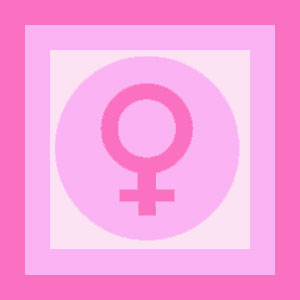 Breasts are an inherent part of the female gender identity. Large or small, rounded or pointy, they come in all sizes, shapes and profiles imaginable. The human mammary gland is a source of nourishment for infants, a sexual organ providing pleasure to adults and a cultural icon. Few other body parts have occupied such a lasting and attention-grabbing place in our history as the human female bosom.
From early civilization to the modern world, the scientific, artistic, cultural and societal importance of the mammary gland can not be denied.
Breast Glands
Besides being a joy to behold and a symbol of womanhood and fertility, the bosom is designed to serve several distinct purposes:
Breastfeeding new born and developing children
Facilitate bonding between mother and child
Sexual pleasure organ for women
Sexual aphrodisiac
Symbol of maturation in girls
Evolutionary marker to locate fertile females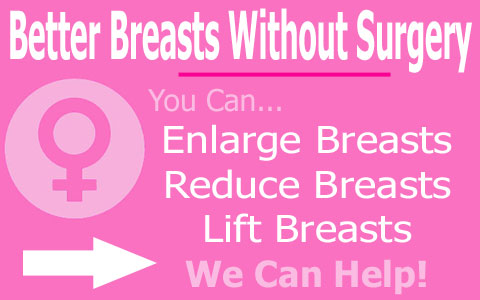 Additional information on structure can be found in the anatomy resource section.
Also always remember to consider the importance of maintaining a healthy bust.
Cleavage is an important part of fashion and a means of self expression.
A large bust is not always an asset, as many buxom women already know. The restrictions of a large bust can limit physicality and might also affect the psychoemotional state of the woman.
A perfect bust is a very subjective matter, with different people each having their own definition of perfect.
Having a small bust does have some advantages, but can also be cited as a reason for undergoing augmentation surgery.
A sagging bosom and/or saggy nipples are common consequences of weight gain and loss, as well as pregnancy and giving birth. Luckily, there are surgical and noninvasive treatments that can resolve the mindbody effects of a deflated bust.
An uneven bust describes a noticeable asymmetry condition.
A pendulous bust is defined as hanging, large and ptotic breasts.
Do you desire a firm bust? There are several medical modalities that can help restore a more youthful look and feel. Age might have taken away a once perky bust, but plastic surgeons can help to restore lost youth to the mammary organs.
A natural bust stands in stark contrast to an obviously enhanced bustline. However, not every surgically augmented bustline is obvious, as some women look very natural, despite having surgery.
Sensitivity is a desirable attribute to mammary organs, while tenderness can cause discomfort and even pain.
Mammary development can be traumatic for some women and might have lifelong effects.
Mammary Cosmetic Surgery
A major role of the female bosom is that of an object of admiration and beauty. Bust proportion is a major consideration in fashion and is always considered when discussing general female body symmetry and overall attractiveness.
A person's preference might gravitate towards smaller or larger sizes, or a particular fullness, but will almost always consider the bust an important defining characteristic of the female form. It is for this reason that the cosmetic surgery industry has focused on the female bosom as a primary specialty. Procedures such as reduction, lift and augmentation have elevated the bosom to one of the most popular anatomical regions to undergo cosmetic surgery.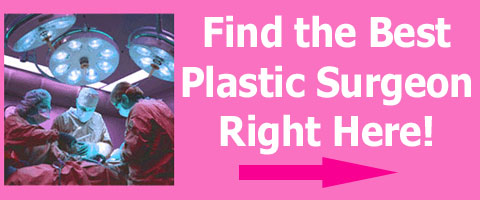 Mindbody Considerations of Breasts
Mammary glands are yet another measure of a woman's beauty. Far more important than the physical appearance of her bosom is a woman's emotional connection to her bosom. Women who are unhappy with their natural attributes often suffer with a poor body image and a general lack of confidence and assertiveness. These are the most important criteria which can be changed and improved using cosmetic surgery.
Improving internal emotional feelings will certainly have a positive effect on the external bodily appearance. Although the anatomical changes enacted by plastic surgery are considerable, they pale in comparison to the drastic psychological effects of a successful aesthetic operation. If you are considering cosmetic surgery to improve or alter your bust line, talk to qualified plastic surgeon about which procedure will meet or beat your expectations.
We provide expert guidance on achieving the best results from nonsurgical breast enhancement products and practices in our critically acclaimed book: Better Breasts Without Surgery. Best of all, you can get help 24 hours a day from anywhere in the world.