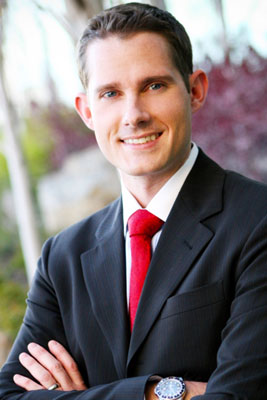 Dr. Mahlon Kerr is a board-certified plastic surgeon at Synergy Plastic Surgery, Austin, TX, and has both comprehensive training in all areas of cosmetic and reconstructive surgeries. Dr. Kerr implements the latest innovative techniques to create results that appear effortless, yet natural. At Synergy Plastic Surgery, you can find the right combination of talent mixed with technology for achieving your best in cosmetic enhancement.
Dr. Kerr's path to becoming one of the leading plastic surgeons in Austin, TX, is first and foremost highlighted by his training under some of the field's notable experts, amidst his tactical and academic experience.
Dr. Kerr Education and Training
Since the third grade, Dr. Kerr has always wanted to become a surgeon. He comes from a family of surgeons and doctors, so it was only fitting that he continue the family lineage by attending a medical university.
Oregon Health & Science University: Portland, Oregon
University of Oregon: Eugene, Oregon
Mahlon Kerr Professional Affiliations
Dr. Kerr is a member of the following professional associations:
American Board of Plastic Surgery
American Society of Plastic Surgeons
Texas Medical Association
Williamson County Medical Association
Dr. Kerr's Personal Philosophy
Every aspect of Synergy Plastic Surgery has been created with your total well-being in mind. Dr. Kerr is known for his consistent results and his approachable and personable manner. He continues to pride himself on creating detailed surgical plans that reflect each and every patient's perception of beauty.
Dr. Kerr is best known to specialize in breast enhancement, facial plastic surgery, and body contouring. Popular breast options that are available at his practice include breast augmentation, breast lift, breast reduction, and breast reconstruction. He also offers a complete selection of medical spa skin care services. Please visit him online for a full list of available procedures.
Contact Dr. Mahlon Kerr
Synergy Plastic Surgery
11200 Manchaca Road
Suite 201, Building 2
Austin, TX 78748
(512) 244-1439