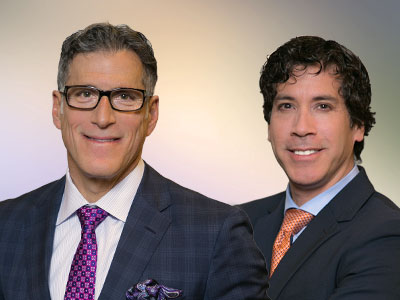 Belcara Health is a complete health and wellness facility in Baltimore, Maryland that specializes in expert plastic surgery services provided by Founder Dr. Michael Cohen and Dr. Gary Vela. The medical practice also provides a diverse range of health services, including dermatology, ophthalmology, nutrition, wellness care and integrated medicine. In this profile, we will focus on the aesthetic services that have earned the medical practice a stellar reputation among peers and patients alike.
We enjoyed learning more about Doctors Cohen and Vela and are happy to welcome them to our Plastic Surgeon Directory based on their many years of excellent service to the community and the surgical industry. Let's meet the doctors and learn more about their services and surgical facility.
Dr. Michael Cohen at Belcara Health
Founder and Medical Director Dr. Michael Cohen is well known for his empathetic attitude and excellent communication skills with patients. He always takes time to listen to their needs and guides them in making informed decisions when it comes to aesthetic treatments for face, body and breast.
Michael Cohen is a graduate of Tulane University, followed by Tulane University Medical School. He trained as a resident at the illustrious Stanford University. Dr. Cohen has over 25 years of active clinical experience as a practicing plastic surgeon and has performed thousands of successful procedures. Dr Cohen has won numerous awards, including being honored locally by Baltimore magazine, earning top honors in the General Cosmetic Surgery and Breast & Body Contouring Surgery category for 8 years in a row.
Dr. Cohen is board certified as a Diplomate of The American Board of Plastic Surgery. He is also an active member of The American Society of Plastic Surgeons, The American Society for Aesthetic Plastic Surgery and The American Academy of Anti-Aging Medicine, as well as a member of The American College of Surgeons.
Dr. Gary Vela at Belcara Health
Dr. Gary Vela is a highly experienced surgeon, as well as a respected author and educator in the plastic surgery field. Dr. Vela is renowned for his ability to connect with patients and help them to choose the best treatment options for their specific bodily issues and objectives.
Dr. Vela graduated from The Medical College of Virginia School of Medicine, where he also served as a resident. He then gained experience at The University of Maryland Medical Center, The University of Oklahoma Health Sciences Center and The University of Maryland Baltimore Washington Medical Center where he served as Chairman of Plastic Surgery. Dr. Vela was fortunate to have the opportunity to enhance his skills at The Manhattan Eye, Ear and Throat and Lenox Hill hospitals in New York City.
Dr. Vela is certified by the American Board of Plastic Surgery. He is also a member of The American Society of Plastic Surgeons and The American College of Surgeons.
Belcara Health Services
Belcara Health is a complete wellness facility, but when it comes to plastic surgery, they provide all the services any patient could ever desire.
Breast surgery options include augmentation, reduction, lift and reconstruction. For augmentation and reconstruction, a full selection of implant options is available to suit every client's needs. The doctors also provide advanced procedural options in breast surgery for patients with special needs, such as combination augmentation and lift, revision breast surgery and even breast skin rejuvenation techniques for a perfect finishing touch.
For general bodily plastic surgery, Belcara offers tummy tuck, liposuction, body lift and post-bariatric surgery skin excision, arm and thigh lifts, skin rejuvenation and aesthetic genital surgeries. Often, several techniques are combined together to create amazing Mommy Makeover results after giving birth.
Facial plastic surgery techniques are on offer, as well, and include face, neck and brow lifts, rhinoplasty, eyelid surgeries, ear surgeries, facial implant placement, as well as skin resurfacing and rejuvenation procedures.
Finally, there are special services which cater to the aesthetic needs of male clients who might not otherwise generally seek out plastic surgery, including hair restoration, body contouring, gynecomastia treatment and general cosmetic surgery to enhance physical form at any age.
Belcara Health Clarkview Surgery Center
Belcara's Clarkview Surgery Center facility has earned AAAHC accreditation, as well as certifications from both Medicare and the state of Maryland. Every surgery at the facility is performed with the assistance of a Board Certified Anesthesiologist. The facility is state-of-the-art and offers patients safe, convenient treatment as outpatients. For special cases and higher risk procedures, surgery can also be performed at one of several partner hospitals nearby for maximum safety for all patients.
Credit plans are available to cover the cost of virtually all services at Belcara Health, bringing care within reach of almost everyone. Belcara also offers alternative payment options, like PayPal, which can be very convenient for some patients to use.
Contact Belcare today to schedule a consultation with Dr. Cohen or Dr. Vela at their Baltimore, Maryland location:
Belcara Health
1427 Clarkview Rd, Suite 300
Baltimore, MD 21209
(410) 296-0414
BelcaraHealth.Com
Facebook: belcarahealth
Instagram: @belcara_health