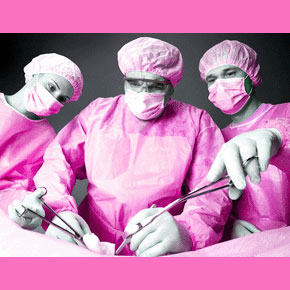 There are many breast augmentation benefits offered to women who choose to use breast implants to improve their bodily aesthetics. Augmentation is not right for every woman, but can offer significant rewards for women who are indicated for the procedure.
Taking time to research breast augmentation will give you all the facts you need to make an informed choice as to whether or not augmentation is the right choice for you. This informative essay will point you in the right direction to get started on your quest for a more pleasing body.
Anatomical Breast Augmentation Benefits
The anatomical benefits of breast enlargement surgery are the most obvious. Breast implants can improve the look and feel of problematic breasts, which are perceived as being too small, asymmetrical or abnormal in their development.
Adding size and fullness to the breasts will provide a better sense of proportion to the body and open up new worlds when it comes to fashion.
Implants will also improve the feel of many natural breasts, imparting a pleasant firmness and a pleasing shape.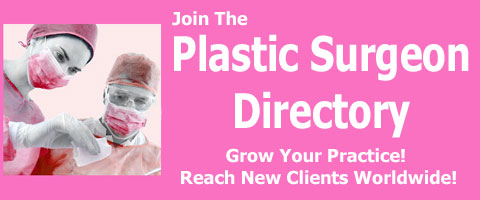 Psychoemotional Augmentation Benefits
The most important benefits offered by breast prostheses are those which satisfy previously unfulfilled internal motivating issues. These internal motivations are the same issues which created the desire to undergo cosmetic surgery as a means of resolving troublesome psychological concerns that are directly related to poor body image.
Many women with breast concerns suffer considerable emotional and physical pain, due to pent-up conscious or repressed anguish. They are unhappy with their bodies and feel trapped in a physical form which does not meet the emotional needs of their minds and spirits.
Improving the body to meet the ideals set forth by the emotional self is always a satisfying experience and certainly helps to create feelings of self esteem, confidence and increased worth.
Breast Augmentation Benefits for Mind and Body
Remember, breast augmentation is a surgical procedure. There are risks and not every woman is an ideal candidate. If you really desire larger, fuller breasts, but can not or will not go through with surgery, you may still be eligible to receive comparable benefits using a non-surgical breast enhancement modality.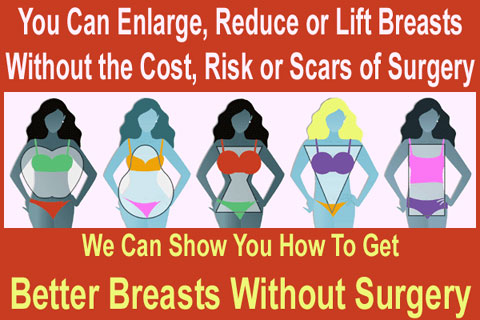 The most important things to remember when considering breast enlargement are the reasons you want to change your body. Quality justifiable internal motivations will generally produce the most satisfaction with any self improvement technique.
Changing your body to satisfy external motivations is more risky and sometimes leads to a feeling of hollow disappointment. Make sure to take the time to look inside yourself and discover why you desire the change so much.
Understanding the reasons why you are unhappy with your body will give you the perfect blueprint to enact positive external and internal changes.