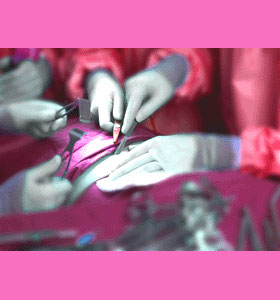 Breast enlargement through the bottom of the breast is an accurate description of the inframammary breast augmentation procedure. The inframammary fold is the anatomical border between the underside of the breast and the lower chest wall. It is in this fold that a surgeon will make their incision during the breast fold augmentation procedure, gaining access to the interior of the body cavity.
Inframammary augmentation was the very first type of modern enlargement surgery for the breasts. It continues to be a popular approach to this day.
Scarring from Breast Enlargement Through the Bottom of the Breast
The reason why this enlargement method is so well recognized is that it leaves sometimes obvious and unaesthetic scars under each breast. The size and shape of these scars depends greatly on the type and size of implants used.
Saline breast implants require only a small surgical wound, and therefore, the scar is less obvious, wherever it is placed on the anatomy. Silicone breast implants require much larger and longer incisions, which can be very noticeable when placed through the bottom of the breast.
Although there are methods of reducing scarring, many women find that they have been permanently marked by the incisions used during this procedure.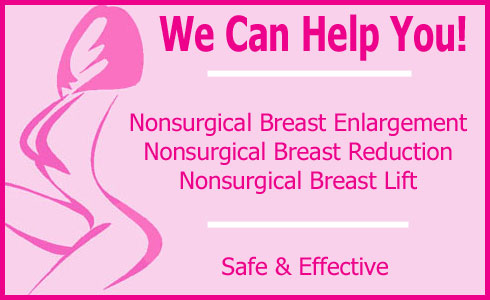 Breast Enlargement Through the Inframammary Fold Considerations
This procedure is most beneficial to the surgeon performing it. Inframammary breast augmentation is the simplest and fastest of all methods of surgical breast enlargement. This makes your doctor's job much easier.
However, you are not paying a surgeon to have an easy day. You are paying to achieve the very best result possible for your planned breast surgery.
Be wary of any doctor who tries to convince you into having this particular form of breast augmentation without giving you a very good reason for their recommendation. This might indicate a doctor who is really just out for their own interests and might rush through your procedure, giving unsatisfactory results.
In addition, if this is the only method of augmentation offered by your surgeon, it definitely shows a limited pool of knowledge and experience in that doctor's credentials. Any cosmetic surgeon content to use yesterday's technologies and methods is just not the type of caregiver you really need to make your breasts the best they can truly be.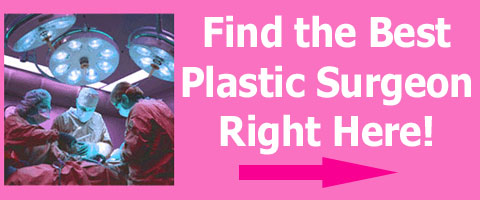 Breast Enlargement through the Bottom of the Breast Advisory
Inframammary augmentation is perhaps the least desirable of all breast enlargement methods. All in all, the benefits are almost nonexistent and the drawbacks obvious and substantial.
Be very careful with this procedure, as many women have experienced good augmentation results, but also suffered scarring which ruined their satisfaction.
Some of these women actually regret their choice to undergo surgery, simply because of these extensive and obvious scars.
Talk to your doctor about which augmentation modality will give you the breasts you really dream about. Remember, it is a good idea to shop around for a plastic surgeon and get at least a few surgical opinions. This way, you can make an objective choice based upon recommendations from more than one doctor.