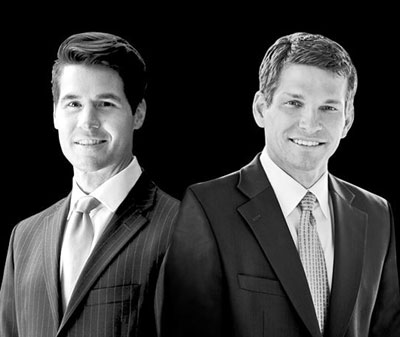 CaloAesthetics Plastic Surgery Center is a state-of-the-art aesthetic medical practice in Louisville, KY. There are two expert plastic surgeons who comprise the group, including Dr. M. Bradley Calobrace and Dr. Chet Mays. Together, the doctors offer a complete array of surgical and noninvasive beauty services for women and men in order to promote a positive self image, improved confidence and greater life satisfaction among their clientele.
The doctors place strong emphasis on patient safety and complete satisfaction. After all, a happy patient is a patient who will return again and again as their body image needs change with age, as well as refer friends and family to their most-trusted aesthetic medicine resource. In order to facilitate the very best treatment outcomes, the doctors empower patients to make excellent surgical decisions through education and knowledge. When it all comes down to it, each patient is the primary decision maker in their surgical process and Drs. Calobrace and Mays make sure to prepare each client to make the ideal choices on the types of treatment that will optimally serve their needs and objectives.
Let's take time to explore the member physicians of this esteemed surgical practice and look at the variety of services offered.
CaloAesthetics Plastic Surgery Center Physicians
M. Bradley Calobrace, M.D., FACS is a board-certified plastic surgeon with impeccable educational credentials. Dr. Calobrace graduated summa cum laude, as valedictorian of his class with a Bachelor of Science Degree in Biology-Chemistry from Manchester College in Indiana. He then graduated with a Doctor of Medicine Degree from The Indiana University School of Medicine, with nomination to the medical honor society Alpha Omega Alpha. Bradley Calobrace, M.D., completed general surgery, as well as plastic and reconstructive surgery residencies, at The University of Southern California in Los Angeles before undertaking a fellowship in Aesthetic Surgery / Reconstructive and Aesthetic Breast Surgery at The Aesthetic and Reconstructive Institute at Baptist Hospital in Nashville, Tennessee.
Dr. Chet Mays, also board certified, most recently joined the practice and brings new energy and experience to the team. Dr. Mays earned his B.A. in Biology, graduating summa cum laude from The University of Louisville. He then graduated cum laude with his Medical Doctor Degree from The University of Louisville School of Medicine. Dr. Mays enriched himself during general surgery and plastic surgery residencies at The University of Rochester in New York.
CaloAesthetics Plastic Surgery Center Services
The fine physicians at CaloAesthetics Plastic Surgery Center offer an extensive selection of surgical and nonsurgical aesthetic treatments to enhance face, body and breasts:
The doctors are well known for their excellent breast surgery offerings, including breast augmentation, breast implant revision, breast reconstruction, breast lift and breast reduction for men and women. They provide a wide range of implant choices, as well as a diversity of procedural options to guarantee that each client receives the exact look and feel that she desires. The office provides the VECTRA 3-D imaging system to help patients to make important surgical decisions by allowing themselves to see how each variable in the surgical equation will change their expected results using virtual reality imaging technology.
The doctors also offer an assortment of plastic surgery techniques geared towards improving the body, including liposuction featuring the LipoLite and SAFELipo options, tummy tuck, vaginal rejuvenation labiaplasty, Brazilian buttocks lift, cellulite treatments, regional-specific body lifts and post-bariatric surgical skin tightening.
The aesthetics of the face are certainly not neglected, as patients have their choice of the full catalog of surgical solutions for any problematic concern, including surgery of the brow, ears, lips, eyelids, nose, neck and chin, as well as full face surgery and implant placement options.
Contact CaloAesthetics Plastic Surgery Center
Prospective clients in and around the Louisville, KY area are encouraged to reach out to these trusted doctors in order to better their lives by addressing any body image changes they desire. Remember that altering the body also positively impacts the mind and the overall life experience of every plastic surgery patient. To facilitate easy and affordable treatment, CaloAesthetics Plastic Surgery Center has partnered with ALPHAEON Credit to make their services available to all, even patients who can not afford the full cost of surgery upfront.
Please contact their Louisville location today to begin your own self-enrichment journey and enjoy more satisfaction with life; mind and body.
CaloAesthetics Plastic Surgery Center
2341 Lime Kiln Lane
Louisville, KY 40222
(502) 899-9979
caloaesthetics.com