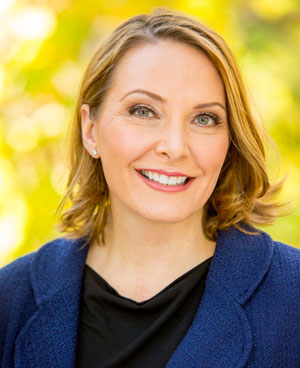 Dr. Christa Clark is a board-certified plastic surgeon serving the greater Sacramento, California area including Folsom and Granite Bay. Her patients are her most outspoken advocates, citing truly personal service and stellar results that exceed even the loftiest body image expectations.
Dr. Clark offers a full range of aesthetic breast procedures, including implant-based and organic augmentation, breast lift, breast reduction for men and women and breast reconstruction. She also specializes in general plastic surgery of the body, including liposuction therapy, excess skin excision after weight loss and abdominoplasty techniques, as well as general aesthetic surgery of the face, including a variety of brow, chin, ear, eyelid, lip and nose enhancements. Finally, Dr. Clark provides expert skin care counseling and treatment, including skin filler injections, wrinkle prevention, complexion enhancement and hair removal. With such a diversity of quality cosmetic and plastic surgery services available, it is easy to see why Dr. Clark has become one of California's most in-demand aesthetic physicians.
Dr. Christa Clark Professional Profile
Christa Clark began her collegiate career at The University of Michigan. Dr. Clark received a top quality medical education, graduating in 1999 in the top 97% of her class from Wayne State Medical School in Detroit. She pursued her goal of becoming a skilled surgeon by completing an arduous 6 year dual residency program in general surgery and plastic surgery at the esteemed Stanford University Medical Center. She fine-tuned her skills and operative techniques during an intensive year long facial surgery fellowship. Dr. Clark is certified in the clinical use of the "touchless" Keller Funnel System, which provides the ability to place breast implants precisely and with minimal chance for complications.
Christa Clark, MD, is certified by The American Board of Plastic Surgery. Dr. Clark is a respected Fellow of the American College of Surgeons (FACS). She also belongs to several professional organizations, including The American Medical Women's Association, The American Society of Plastic Surgeons and The California Society of Plastic Surgeons. Dr. Clark is proud to be listed on Healthgrades Honor Roll, demonstrating her high approval rating from her grateful clientele.
Dr. Clark operates a fully-equipped outpatient surgical center in her Folsom office, which is accredited by AAAASF: The American Association for Accreditation of Ambulatory Surgery Facilities. Her staff consists of friendly and knowledgeable office and medical personnel who have special training to ensure patient comfort, safety and privacy. Christa Clark, MD, also maintains full physician privileges at Mercy Folsom Hospital, which is conveniently located just a short walk from her technologically advanced office.
Dr. Christa Clark Personal Profile
Dr. Clark maintains a very interesting blog on her website that is extremely helpful for patients who want to learn more about surgical techniques, as well as build trust with a special care provider. Her candid voice interweaves her own personal journey as a doctor, mother and woman with those of her clients. The result for prospective patients is a feeling of immediate intimacy with the doctor and the fostering of immense confidence in their own surgical decisions.
Many women love to consult with Dr. Clark, since she has empathy for their gender-specific health issues and can understand their struggles from her own personal experience. Meanwhile, many men have gravitated to her practice, since she focuses on several male aesthetic services and can provide exemplary outcomes.
Dr. Clark has a charitable heart and has worked with international organizations to provide much-needed surgical services for underprivileged people in poor countries. Dr. Clark cites numerous surgical journeys to Guatemala, Haiti and Peru to be some of her best professional memories. She also performs charitable work locally in California by supporting children's health advocacy and breast cancer awareness.
Contact Dr. Clark
Readers are encouraged to contact Dr. Clark at her Folsom, California location to set an appointment for an in-depth consultation. Dr. Clark is well known for provide warm and personal service to all of her prospective clients, making them feel at ease and ready to move forward in pursuing their body image objectives. Her staff can help to prepare patients for any surgical voyage, including financing, preoperative needs and postoperative care.
Christa Clark, MD, FACS
2220 East Bidwell Street
Folsom, CA 95630
(916) 983-9895
clarkplasticsurgery.com