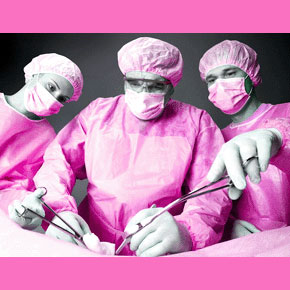 Corrective breast surgery is a type of plastic surgery used to repair or resolve problematic aesthetic issues which result from congenital defects, abnormal breast development, injury or disease. This type of breast plastic surgery is also sometimes known as reparative surgery and may be covered under general health insurance plans. Corrective surgery is geared towards restoring form, and possibly function, but in some cases, form will take precedence when full functionality can not be restored.
This article will discuss a variety of corrective procedures which can be utilized to improve the aesthetics of the female breast.
Corrective Breast Surgery Process
The type of breast surgery options offered to correct a particular breast condition will depend greatly on the exact nature of the patient's specific case. Generally, the surgeon will meet with the patient and assess their needs and present condition. They will factor into the equation the patient's overall health and expectations for postoperative results. Then, they will make recommendations for treatment based on the complete profile.
Once a plan for action is agreed upon, the patients will be scheduled for surgery and the procedure performed, hopefully resolving the physical and psychological issues of the breast irregularity, in totality.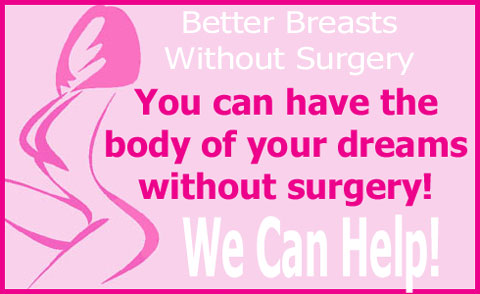 Breast Surgery Options
Corrective surgery may involve single or multiple procedures.
In many cases, non-surgical options are also available, although these may not be indicated for all patients or as effective as surgical interventions for many types of condition.
Reparative breast surgery may involve increasing the size of one or both breasts, decreasing the size of one or both breasts, lifting the breasts, correcting skin issues on the breasts, creating or changing the areola or nipple, or altering their placement, or many other case-specific options.
There are few aesthetic breast conditions which can not be effectively treated by the best corrective surgeons, although the internal breast functions may not be fully repairable in many patients.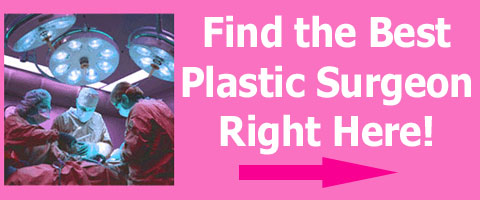 Mindbody Benefits of Corrective Breast Surgery
Corrective surgery is used to make the body more typical in appearance and this is fine. However, the true benefits of the procedures is enacted on the mind and heart of the patient.
It is well known that body image issues can cause serious psychoemotional anguish and a variety of potentially serious mind and body health issues.
By resolving the root source of this anguish, the surgeon is actually doing much to heal the entire patient, anatomically and spiritually. This is one of the most gratifying aspects of a career in plastic surgery, since care providers know that they are holistic healers in the truest sense. They really do treat the entire person, mind, body and spirit.