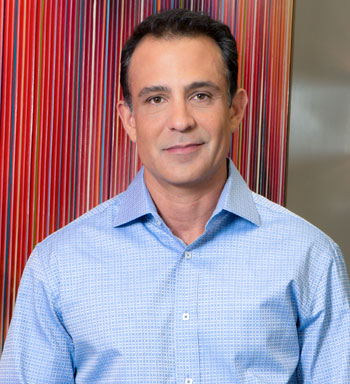 Dr. Arthur M. Cambeiro is a board-certified plastic surgeon who practices in his native city of Las Vegas, Nevada. Dr. Cambeiro is an excellent surgeon with extensive experience performing a range of procedures, including plastic and reconstructive surgery of the face, breasts and body.
Dr. Cambeiro's philosophy is that every patient deserves to receive personalized care and individual attention for their specific needs and goals. He stresses patient education and makes sure that each client is fully informed of all their treatment options before allowing them to make a choice on the best treatment for their needs. As patient advocates, this is something that we really like about the doctor and his Las Vegas plastic surgery practice.
We are pleased to detail Dr. Cambeiro for patients in and around the greater Las Vegas medical market and feel that he is a great choice as a plastic surgeon with tremendous expertise in breast, face and general aesthetic surgery.
Dr. Arthur M. Cambeiro Education and Training
Arthur Cambeiro attended the University of Southern California where he graduated from the Psychobiology Honors Program before earning his Medical Doctor degree from the University of Colorado.
After graduation, Dr. Cambeiro trained in general and vascular/trauma surgery at the Phoenix Integrated Surgical Residency Program in Arizona. He also honed his practical surgical skills as a missionary at local medical clinics in Honduras.
Dr. Cambeiro continued his education in reconstructive and plastic surgery at the renowned Mayo Clinic. While training towards his eventual goal of a private surgery practice, Arthur Cambeiro Dr. Cambeiro worked with Global Health Outreach on a charitable basis, helping to correct congenital facial defects on Vietnamese children.
Dr. Cambeiro is certified by the American Board of Plastic Surgery.
Dr. Arthur M. Cambeiro Accolades
While attending the University of Colorado, Dr. Cambero was honored with the Owens-Swan Award for the most promising surgeon.
Dr. Cambeiro was appointed to the National Advisory Council for Leaders in Breast Aesthetics, an elite group of plastic surgeons who are at the forefront of the aesthetic breast surgery field.
Dr. Cambeiro has been granted various honors in the media, including:
America's Top Doctors® by Castle Connolly for 7 consecutive years
Top Doc by Las Vegas Life Magazine for 11 consecutive years
Best Doctors in Vegas by Vegas Seven Magazine for 4 consecutive years
Top Plastic Surgeon by Consumers' Research Council of America for 9 years
Dr. Arthur M. Cambeiro Services
Dr. Arthur Cambeiro is a breast surgery specialist, offering a full range of common and niche techniques to satisfy every body image objective, including breast augmentation, breast lift, breast reduction, breast reconstruction, breast surgery revision, as well as nipple and areola procedures.
Dr. Cambeiro also performs general bodily plastic surgery, including body contouring, liposuction, tummy tuck, mommy makeover, labiaplasty, gynecomastia treatment, as well as arm, buttocks, thigh and general bodily lifts.
Dr. Cambeiro loves to work with patients on perfecting the aesthetics of the face, using a range of techniques including facial rejuvenation, facelift, brow lift, eyelid surgery, rhinoplasty and ear surgery.
Finally, Dr. Cambeiro and staff perform an extensive variety of medical spa and beauty enhancement services including BOTOX® Cosmetic, Dysport®, dermal fillers, KYBELLA®, Brilliant Distinctions®, skin care, chemical peels, LATISSE®, dermabrasion, microdermabrasion, laser hair removal, laser skin resurfacing, laser tattoo removal, spider vein treatments and skin tightening.
Contact Dr. Arthur M. Cambeiro
Dr. Cambeiro accepts CareCredit and a variety of flexible payment options, bringing plastic surgery into the financial comfort zone for virtually every client.
Dr. Cambeiro performs surgical procedures at Sunrise Hospital & Medical Center in Las Vegas. He also utilizes 2 state-of-the-art outpatient surgical centers, including Parkway Surgery Center and Seven Hills Surgery Center. These multiple locations allow him to best service the needs of patients from a larger geographic area.
We suggest contacting Dr. Arthur M. Cambeiro for a personalized consultation to start you on your own journey towards a more satisfying anatomical form. He can be reached at his Las Vegas office:
Arthur M. Cambeiro, MD
3186 South Maryland Parkway
Las Vegas, NV 89109
Phone: (702) 734-4100
Fax: (702) 565-1555
surgispa.net