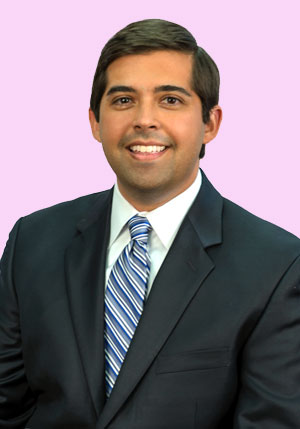 Dr. Arun Rao is an acclaimed plastic surgeon practicing in Tucson, Arizona, with a focus in breast enhancement surgery. Dr. Rao is board certified by The ABPS and is also a recipient of the Top Doctor Award from Castle Connolly; an honor bestowed on him due to peer recognition from other fine physicians.
Arun Rao, M.D., is chief of plastic surgery at St. Joseph's Hospital and Tucson Medical Center. He maintains full doctor privileges at St. Mary's Hospital and also performs plastic surgery procedures at all of these esteemed medical institutions, as well as at The Tucson Surgery Center and Camp Lowell Surgery Center. These 5 locations offer patients from Tucson, Oro Valley and Sierra Vista, Arizona incredible convenience and flexibility when seeking any type of aesthetic service from Dr. Rao.
We are delighted to provide an in-depth look at Dr. Rao and his surgical practice in Tucson, Arizona, in order to assist local patients in benefiting from such a reputable and accomplished doctor.
Dr. Arun Rao Educational Achievements
Arun Rao earned his undergraduate degree from Northwestern University in Chicago. Following graduation, he attended UCC School of Medicine in Puerto Rico, where he was awarded a Medical Doctor Degree.
Once finished with formal schooling, Arun Rao, M.D., traveled to Michigan State University, where he embarked upon and completed a residency in general surgery. While in attendance at MSU, Dr. Rao received several teaching awards from the Michigan State University College of Human Medicine. Afterwards, Dr. Rao undertook a year long burn surgery fellowship at the renowned Cook County Hospital Burn Center and earned tremendous experience treating a very large number of patients with a diversity of medical issues. Arun Rao also completed additional training in Plastic and Reconstructive Surgery at the University of Louisville, where he was named Chief Resident in Plastic and Reconstructive Surgery and honored with the Academic Achievement Award for his fine work.
Dr. Rao is a distinguished member of the American College of Surgeons, as well as belonging to The Arizona Society for Plastic Surgeons and The Pima County Medical Society.
Dr. Arun Rao Practice Focus
Dr. Rao has earned a well deserved status as a breast enhancement expert. He can provide exemplary breast augmentation results using an assortment of implants and procedural options to fit every woman's individual bodily objectives. Arun Rao, M.D., is also well versed in breast lift, reduction and reconstruction. He often combines breast enhancement techniques into his mommy makeover services to provide the most stunning postoperative results.
To perfect the aesthetics of the body, Dr. Rao offers tummy tuck, liposuction and is one of the growing number of exclusive surgeons offering the CoolSculpting nonsurgical fat reduction system. Arun Rao, M.D., also provides general facial surgery, including a variety of lifts and aesthetic enhancements for all the major features of the visage, including the nose, ears, eyelids chin and lips.
Consult with Dr. Arun Rao
Rao Plastic & Hand Surgery is conveniently located near The Tucson Medical Center, directly within the well known Glenn Medical Village. Dr. Rao is happy to meet with new clients and provide them the gift of a completely free consultation to discuss their specific treatment goals and anatomical desires. His staff is always available to help patients with their surgical journeys, both before and after their procedures. The office also offers financing options to lighten the monetary expense of plastic surgery care by allowing patients to use a low-interest installment system to pay down the balance over time.
Dr. Rao is famous for saying that his goal is to promote self-confidence and happiness in his clients, while maintaining the highest ethical standards of treatment. He achieves this every day in his practice and has earned the accolades of his patients, as well as those who work along side him within the aesthetic medical system. Let him help you to become the best you can be: mind, body and spirit.
Rao Plastic & Hand Surgery
5170 East Glenn Street #100
Tucson, AZ 85712
(520) 209-2500
raoplasticsurgery.com