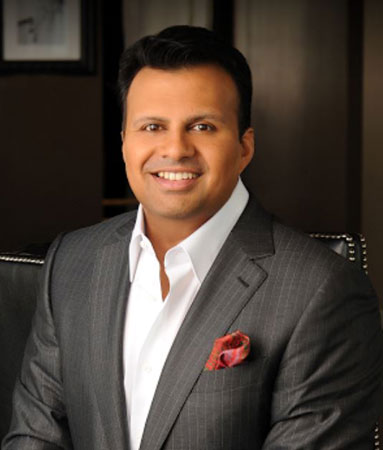 Dr. C. Bob Basu, MD, MPH, FACS is a recommended Houston-based aesthetic surgeon who is certified by The American Board of Plastic Surgery. Dr. Basu focuses on providing beautiful, natural-looking results that fully satisfy his clients, while always safeguarding their health and providing them with a discreet and comfortable surgical journey.
Dr. Basu feels that it is very important to help educate patients as to the realistic outcomes for each surgical endeavor, as well as the risks involved. He provides a comprehensive view of each client's surgical options to help them gain the knowledge and confidence to make the very best decisions for their body image aspirations and overall health.
We are thrilled to have the chance to profile Dr. Basu and detail his Houston, TX based surgical practice, which also serves the surrounding communities of Cypress and Katy, TX. Let's explore the unique credentials which make Dr. Basu such a great choice when it comes to selecting a quality plastic surgeon.
Dr. C. Bob Basu Education and Training
C. Bob Basu graduated from Princeton University magna cum laude with high honors, before pursuing Medical Doctor and Master of Public Health Degrees from Tufts University School of Medicine. After finishing medical school, Dr. Basu completed a residency in general surgery at George Washington University Medical Center and specialized training in cosmetic and reconstructive plastic surgery at Baylor College of Medicine, where he also served as an Assistant Professor of Plastic Surgery for several years.
Dr. Basu has served as a member of The Board of Directors of The American Association for the Accreditation of Ambulatory Surgery Facilities, as well as for The American Society of Plastic Surgeons. He was also The Chairman of The Patient Safety Committee for The American Society of Plastic Surgeons.
Dr. Basu currently serves as The Chief of Plastic Surgery at North Cypress Medical Center, where he maintains full physician privileges. He is also affiliated with Houston Northwest Medical Center and Westside Surgical Hospital.
Dr. C. Bob Basu Surgical Services
Dr. Basu offers an extensive range of aesthetic services, including invasive and conservative care practices for face, body and breasts:
C. Bob Basu, MD, MPH, FACS is a breast augmentation expert, handling standard enlargement, enlargement with lift and implant revision procedures. He also performs implant-based and organic tissue breast reconstruction, as well as breast lift and breast reduction as individual techniques. Dr. Basu can create improved breast symmetry for women affected by asymmetrical positioning and/or size concerns using a diversity of surgical practices. Dr. Basu is proud to offer breast reduction procedures for men also, to aid in the effective treatment of gynecomastia conditions.
Mommy makeover surgeries incorporate several plastic surgery procedures for a complete bodily overhaul to counter the collateral effects of pregnancy and giving birth. These fabulous operations are some of Dr. Basu's favorite service offerings, since they do so much to restore confidence and a positive self image in mothers. Some of his other notable general bodily plastic surgery techniques include tummy tuck (abdominoplasty), Brazilian butt lift, liposuction, vaginal rejuvenation and post weight loss body contouring and skin excision.
To enhance the aesthetics of the facial region, Dr. Basu provides face and neck lift, eyelid surgery, lip enhancement and chin surgeries.
Finally, his medical spa services include an array of injectable skin treatments for wrinkle filling and prevention, SkinMedica skin care, nonsurgical CoolSculpting and BioTE hormone replacement therapy.
Consult with Dr. C. Bob Basu
We suggest that all plastic surgery consumers in Houston, Cypress and Katy, TX should make the effort to consult with Dr. Basu before making their final selection on a surgical care provider. We are confident that once you meet the doctor and have the opportunity to learn more about him in person, he will become your one and only choice.
Dr. Basu is proud that his Houston surgical facility is fully accredited by The American Association for Accreditation of Ambulatory Surgery Facilities. This certification ensures that your procedure will be performed in an environment that offers the same safety standards as a hospital, with the added benefit of privacy, as well as a peaceful and ultra-clean atmosphere. Additionally, all the anesthesiologists who work with Dr. Basu are also board-certified and highly experienced for added patient safety.
The office offers several low interest financing options to assist patients in undergoing the procedure they want right now, while being afforded the opportunity to pay off the financial cost over time with easy-to-manage monthly installments. Please contact Dr. Basu today and take the first step towards making your body image dreams come true.
6400 Fannin St
Suite 2100
Houston, TX 77030
713.799.BASU (2278)
basuplasticsurgery.com