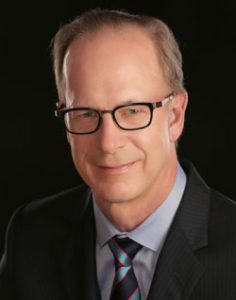 Dr. Craig W. Colville is a Toledo, Ohio-based board-certified plastic surgeon who offers an extensive range of breast surgery techniques, as well as a variety of general aesthetic procedures. Dr. Colville has strong ties to the local and regional communities. Craig W. Colville's state of the art clinic proudly serves Toledo, as well as the neighboring communities of Ann Arbor, Bowling Green, Findlay, Holland, Monroe, Maumee and Sandusky, among others.
Dr. Colville has been in practice for more than 26 years and has tremendous experience in providing the world-class results that his loyal patients have come to expect. He is well known among his peers as a specialist in the very latest breast augmentation, lift and reduction practices, as well as his ability to tackle difficult cases of implant revision that other doctors might shy away from.
We are proud to provide exposure to Dr. Colville, since he is a physician who goes above and beyond what he actually needs to do in order to provide the very finest services and outcomes to his clients. Dr. Colville extensively uses the Vectra 3D virtual reality imaging system to help patients accurately visualize what they will look like after various forms of surgical intervention. A picture is truly worth 1000 words and with the help of The Vectra System, Dr. Colville can assist patients in choosing the optimal treatment path for their individual needs. We have been recommending the use of computer imaging systems like The Vectra for a decade and are always thrilled to see these technologies helping patients to better achieve their desired postoperative results. Vectra is a revolutionary innovation that tangibly improves lives and reassures patients that they are making quality, informed choices when it comes to aesthetic surgery. Dr. Colville also uses the Keller Funnel "No Touch" breast augmentation system, providing improved outcomes, faster recovery times and reduced chances for postoperative complications.
Dr. Craig W. Colville Education and Training
Dr. Colville graduated from The Indiana University School of Medicine and completed a general surgical internship and a general surgical residency, as well as a plastic surgery residency at Indiana University Medical Center. Dr. Colville is a strong believer in continuing education and has attended a vast selection of post-graduate training opportunities and gained many credentials including 2 certifications in Advanced Education in Plastic Surgery.
Dr. Colville has also served as an active educator to improve his industry and is a respected name among his contemporaries. Some of his notable titles include: Clinical Lecturer in General Surgery and Clinical Lecturer in Plastic Surgery at Indiana University Medical Center, Clinical Assistant Professor of Surgery at University of Toledo Medical Center and Section Head of Plastic Surgery at The Toledo Hospital.
Dr. Craig W. Colville Affiliations
Dr. Colville is certified by The American Board of Plastic Surgery. He is a licensed physician in both Indiana and Ohio. Dr. Colville is an esteemed Fellow of the American College of Surgeons and a member of The American Society of Plastic Surgeons, The Ohio State Medical Association, The Lipoplasty Society of North America and The American Society for Aesthetic Plastic Surgery, as well as other notable organizations.
Dr. Colville is associated with several regional hospitals and medical centers where he enjoys full physician privileges including:
The Toledo Hospital
Flower Memorial Hospital
St. Vincent Medical Center
Fulton County Health Center
St. Luke's Hospital
Medical College Hospital
St. Anne's Mercy Hospital
Dr. Craig W. Colville Surgical Practice
Dr. Colville describes the success of his practice as being the direct result of a collaborative effort between him and his patients. He goes to extraordinary lengths to educate patients so that they can contribute to their own healthcare decisions and take active roles in their treatment process. This is a truly refreshing ideology and is certainly one of the factors that make Dr. Colville very popular, as well as very successful in achieving surgical outcomes that live up to every expectation.
Dr. Craig Colville performs many breast augmentation procedures, but he always takes the time to evaluate each patient's specific needs and designs a customized approach to care for every client. He offers a choice of implant placement techniques and well as a large variety of breast implant prostheses, including Mentor, Allergan and Sientra in both silicone and saline filled styles.
Contact for a Consultation
Craig W. Colville, MD, FACS
2865 North Reynolds Road #250
Toledo, OH 43615
(419) 534-6551
craigcolvillemd.com