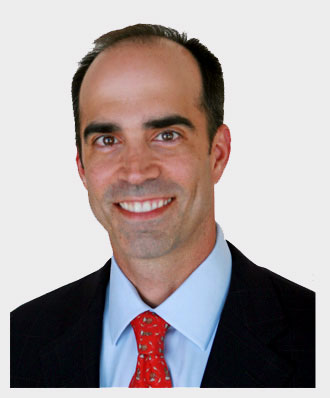 Dr. David Stoker is a board-certified plastic surgeon with a stellar reputation for providing the very best results for patients with a wide range of aesthetic needs in the greater Los Angeles area. Dr. Stoker has already enjoyed an amazing career as a medical innovator and has received widespread accolades from some of the most influential media outlets in the world for his devotion to plastic surgery. He has successfully performed thousands of procedures and has shaped the way many plastic surgery techniques are actually accomplished today.
Despite his amazing credentials and accomplishments, Dr. Stoker is very down to earth and accessible to all patients. He believes that patient education is very important to achieving optimal therapeutic outcomes and encourages his clients to learn all that they can about their many options when it comes to aesthetic treatment. His knowledgeable staff helps patients to facilitate their objectives by providing a diversity of support services at his Marina Del Rey office and surgical center.
We are pleased to have Dr Stoker join our Plastic Surgeon Directory and recommend that all patients should investigate his service offerings before making their final choice on a plastic surgery specialist. Dr. Stoker truly embodies the perfect mix of education, training and experience that makes him one of the most in-demand surgeons anywhere in the world.
Dr. David Stoker Education and Medical Training
Dr David Stoker is an esteemed board-certified Diplomate of the American Board of Plastic Surgery. His path towards this accomplishment has provided him with a world-class educational enrichment at some of the finest learning institutions.
David Stoker graduated with honors from Stanford University with his Bachelor of Arts and Science Degree featuring a dual major in biology and political science. He then received his Medical Doctor Degree from The University of California at San Francisco School of Medicine, where he earned membership into the Alpha Omega Alpha Honor Medical Society.
After finishing school, Dr. Stoker spent 6 years honing his skills during general surgery and plastic surgery training at the illustrious Institute of Reconstructive Plastic Surgery at The NYU School of Medicine in New York City. He was named Chief Resident in Plastic Surgery, which is an incredibly competitive position at this institution.
Dr. Stoker is very active as a medical educator, holding the position of Clinical Assistant Professor of Surgery at The Keck School of Medicine at The University of Southern California. He has been instrumental as a clinical investigator of the latest generation of cohesive silicone breast implants, as well as a researcher in the surgical correction of inverted nipples and the applications for combined breast augmentation and mastopexy surgery. Dr. Stoker's work has been widely published in the most prestigious medical journals.
Dr. Stoker is a member of The American Society of Plastic Surgeons, The American Society for Aesthetic Plastic Surgery and is a Fellow of the American College of Surgeons.
Dr. David Stoker Aesthetic Services
Dr. David Stoker focuses on a variety of breast surgery techniques in his Marina Del Rey practice. He performs an assortment of breast augmentation procedures, allowing patients to customize their results by selecting from multiple options in implant style, texture, shape and filer material, as well as implant placement and incision location. He also is a noted authority of combining breast implant placement with breast lift to achieve perfect results in patients who require treatment for ptosis, as well as the desiring an increase in size and fullness. Dr. Stoker also performs dedicated breast lift and breast reduction procedures. David Stoker, M.D. is happy to tackle even the most challenging breast surgeries, including breast reconstruction following trauma or mastectomy. He performs many breast implant revision operations on patients who were not satisfied with their previous breast augmentation results from other doctors. Dr. Stoker provides excellent results for a wide range of highly-specific procedures, as well, including nipple and areola modification and breast asymmetry correction.
For general body enhancement, Dr. Stoker performs liposuction, tummy tuck, Brazilian buttock lift, fat transfer and grafting, vaginal rejuvenation, post-bariatric surgery and other techniques. He often offers a combination of these services to mommy makeover clients who want to reverse the age, pregnancy and birth-related effects of having children.
Dr. David Stoker is an expert in facial plastic surgery, as well, providing an extensive choice of procedural options for improving the aesthetics of the most visible part of the human body, including nose surgeries, revision nose surgeries, facelift, brow lift, neck lift, eyelid surgeries, ear surgeries and augmentation of the chin and cheekbones using a variety of approaches to care.
Finally, Dr. Stoker and staff a complete skin care regimen in order to prevent and treat many different age and sun-related concerns, including Botox and Dysport injections to prevent wrinkles, dermal fillers to reduce wrinkles, skin resurfacing, dermabrasion, peels and tightening to refresh the visage and treatment for various types of scars on the face and body.
David Stoker, M.D. is happy to work with both male and female patients and totally understands the motivations of different types of patients. He is proud to offer nonjudgmental surgical services to suit the body image goals of all types of clients.
Dr. David Stoker's Marina Del Rey Surgery Center
Dr. David Stoker offers his services at a state-of-the part AAAASF accredited surgery center. The American Association for Accreditation of Ambulatory Surgery Facilities has accredited his surgical center as meeting all of its rigorous requirements in order to insure patient safety and satisfaction.
Dr. Stoker is also affiliated with several hospitals and surgical centers to conveniently serve his patients in a variety of settings including Saint John's Health Center in Santa Monica, Cedars Sinai Marina Del Rey Hospital, Marina View Surgery Center and The Lasky Clinic in Beverly Hills.
Contact Dr. David Stoker for a Consultation
Patients living in the greater Los Angeles area, including Santa Monica, Pacific Palisades, Beverly Hills, Manhattan Beach and Redondo Beach are ideally located to consult with Dr. Stoker at his Marina Del Rey office. However, the doctor sees clients from around the country and the world, since his reputation has spread far and wide. For out of town clients, his office staff will be happy to assist the patient in everything they need to do in order to travel to seek treatment with Dr. Stoker. The doctor can be reached at his beautiful office located at:
4640 Admiralty Way #1000
Marina del Rey, CA 90292
(310) 300-1779
drstoker.com