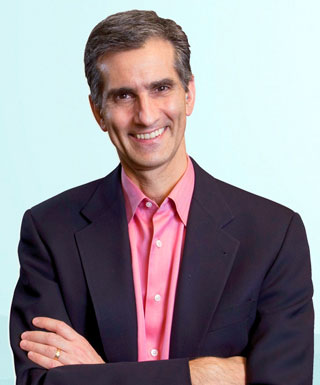 Dr. Gustavo Galante is a gifted, board-certified plastic surgeon practicing in Northwest Indiana, with office locations in Schererville and Valparaiso. Dr. Galante is known as a specialist in breast augmentation, but he also provides a full range of additional breast surgery techniques, as well as general aesthetic surgery for the face and body. He rounds out his service offerings with dermal care services to impart youthfulness and health to the skin at any age.
Speaking of age, Dr. Galante has noticed that the aging population is not content to simply live longer. They want to live better, feel better and look better. Plastic surgery is the perfect solution to fulfill these objectives, since its benefits reward both body and mind. Gustavo Galante knows that looking great will also make every client feel great, so he works diligently to help each patient reach their ideal self using a combination of available therapies.
Dr. Galante grew up locally and has enjoyed the experience of spending most of his life in the area where his current medical practice is located. To show his love and support for his home, Dr. Galante is an enthusiastic participant in many charity and community-based activities and events.
Dr. Gustavo Galante: Making of a World Class Surgeon
Gustavo Galante graduated summa cum laude from Wabash College, before earning his Medical Doctor Degree from Indiana University. After graduation, Dr. Galante completed a focused plastic surgery residency at Loyola University Medical Center. He then distinguished himself during an intensive Fellowship in Aesthetic Surgery and Reconstructive Breast Surgery at the Institute for Aesthetic and Reconstructive Surgery in Nashville, Tennessee.
Gustavo Galante is certified by The American Board of Plastic Surgery. He is also a member of The American Society of Plastic Surgeons, The American Society for Aesthetic Plastic Surgery and The American College of Surgeons.
Dr. Gustavo Galante Surgical Practice
Gustavo Galante, M.D., is a staunch believer in patient education. He is noted for saying that informed patients make better choices, enjoy the surgical process more and are more satisfied with their postoperative outcomes. Therefore, Dr. Galante takes special care to teach prospective patients about their many surgical options and then gets them actively involved in the decision making process. Furthermore, he never downplays the potential risks of any surgical undertaking, despite the fact that plastic surgery remains some of the safest of all invasive medical care practices.
As mentioned in the opening paragraph, Dr. Galante certainly enjoys a stellar reputation as a breast augmentation specialist. He custom tailors each patient's surgery to meet their highly-specific, individual needs by offering an exhaustive array of implant styles in different filler materials, sizes, shapes, profiles and textures. He also offers personalized anatomical placement options for implants to suit the exact look and feel that patients seek to attain. Gustavo Galante is also capable of performing a diversity of other breast surgery procedures, including breast reconstruction following injury or mastectomy, breast lift with or without implant placement, as well as breast reduction for men and women.
Dr. Galante is an accomplished general plastic surgeon who offers many techniques designed to enhance face and form. Some of his more popular procedures include tummy tuck, liposuction and mommy makeovers for the body, as well as face, neck, eyelid and brow lifts for the face. His clinic also offers Botox treatment for wrinkle prevention, skin-filler injections for correcting age-related skin damage, chemical peels for a achieving a flawless complexion and unaesthetic vein therapies to minimize exterior visualization of problematic vascular tissue. Gustavo Galante, M.D., always seeks to improve the lives of his patients by providing the right combination of treatments to address each of their body image desires correctly, safely and affordably.
Consult with Dr. Gustavo Galante
Dr. Galante maintains 2 convenient office locations for patients in Schererville and Valparaiso, as well as serving clients from Munster, Merrillville and Crown Point, Indiana. He utilizes three local Accreditation Association for Ambulatory Health Care accredited surgery centers to perform the vast majority of his plastic surgery procedures. These facilities offer increased comfort and discretion, without sacrificing patient safety, which must always be a primary consideration. Furthermore, by performing surgery in these specially-designed and equipped outpatient centers instead of a hospital, Dr. Galante can keep his costs down, passing along significant savings to his grateful patients.
To further lighten the monetary burden of plastic surgery or noninvasive skin care, Dr. Gustavo Galante offers several medical financing programs, virtually guaranteeing a good credit product fit for patients of any income level.
Please contact Dr. Galante for a warm, personalized consultation today. He will make you feel right a home and provide you with the knowledge and confidence to make the best choices when it comes to your aesthetic surgical treatment.
322 U.S. 41 #103
Schererville, IN 46375
(219) 322-3131
galantemd.com