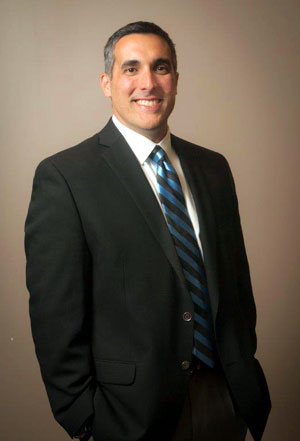 Dr. Jose Rios is a board certified plastic surgeon with a stellar educational background and 6 office locations to serve patients in Joliet, Lombard, Bourbonnais, Frankfort and Ottawa, Illinois, as well as in Valparaiso, Indiana. Calling upon extensive experience and expertise, Dr. Rios has become the "go-to" specialist for breast augmentation in the greater Chicago metro area, including the suburbs of Plain Field, Naperville, Bolingbrook, Downers Grove, Mokena, Kankakee, and Orland Park.
Jose L. Rios, MD is fluent in both Spanish and English, offering patients the ability to easily converse with him in their choice of language. Much to his patients' benefit, he is also a self-driven perfectionist and strives to achieve optimal outcomes for every client, every procedure, every time.
We are very impressed with Dr. Rios and his practice. It is great to see a surgeon really focus on a highly specific service and therefore gain incredible skills performing that procedure. When it comes to breast augmentation, Dr. Rios is a world class surgeon who offers a wide selection of options to suit every patient desire. Let's take a closer look at Dr. Rios and his surgical specialization.
Dr. Jose Rios Medical Training
Jose L. Rios began his higher education process at Princeton University, where he earned his Bachelor's Degree in Ecology and Evolutionary Biology. After distinguishing himself as an undergrad, Jose Rios was accepted into the prestigious New York University School of Medicine where he earned his M.D. Degree with honors.
After schooling, Dr. Rios went west to Texas to enhance his surgical skills at The University of Texas Southwestern Medical Center. He first completed a Residency in General Surgery, followed by a focused Fellowship in Plastic Surgery. During his stay in the plastic surgery department, Dr. Rios was granted the Best Resident Teacher Award and the Best Resident Research Award, once again demonstrating his early potential to become one of the best plastic surgeons in the country.
Jose L. Rios, M.D., is certified by The American Board of Plastic Surgery. He is a member of The American Society of Plastic Surgeons, as well as The American College of Surgeons. Dr. Rios maintains physician privileges at 4 major medical centers in suburban Illinois, including Hinsdale Hospital, Elmhurst Outpatient Surgery Center, Silver Cross Hospital and Provena Saint Joseph Medical Center.
Dr. Jose Rios Breast Surgery
Dr. Rios performs breast reduction, but is known to focus the majority of his practice on various forms of surgical breast enlargement. When it comes to augmentation mammoplasty, Dr. Rios custom tailors the procedure and implants to each patient. He utilizes the periareolar, inframammary and transaxillary approaches to implant placement and is famous for his "rapid recovery" technique that minimizes tissue trauma for faster and more comfortable recuperation timelines.
When it comes to implant styles, Jose Rios, M.D., offers both saline-filled and silicone gel prostheses. Additionally, he provides many additional options to satisfy every patient objective by using implants in an assortment of shapes, profiles, textures and of course, sizes. In fact, sizing implants for a perfectly natural fit is one of his specialties.
Consult with Dr. Jose Rios
We recommend that Chicago area patients call Dr. Rios for a detailed consultation. You will meet with the doctor for two consultations prior to surgery, as this is his standard practice and is instrumental to achieving the very best results from any chosen procedure. Dr. Rios promises that all of your questions will be thoroughly answered, regardless of how many inquiries you may have. Furthermore, Dr. Rios will provide you with an objective point of view regarding your needs, even if it causes you to change your mind about undergoing surgery.
Patients report that his thorough and honest style of doctoring makes them feel especially safe and informed. This confidence leads to feelings of excited anticipation, rather than trepidation, over their planned surgical endeavor. Most importantly, this preparedness also facilitates complete satisfaction postoperatively, making the entire process extremely worthwhile for each patient. Dr. Rios has a reputation for complication-free operations, which is advantageous for his clients, helping to put their minds at rest prior to surgery.
Remember, Dr. Jose Rios has 6 clinic locations in Joliet, Lombard, Bourbonnais, Frankfort, Ottawa and Valparaiso. Call him today to begin the realization of your most important goal: building a better you.
Pinnacle Dermatology
1124 Essington Road
Joliet, Illinois 60435
Phone: (815) 744-8554
dpsamed.com