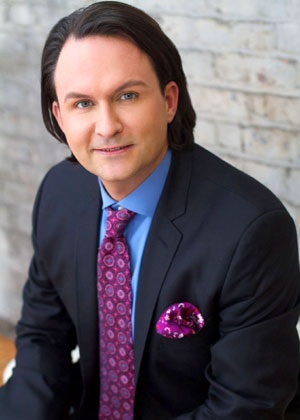 Dr. Marc DuPéré is a world-class plastic surgeon with offices in Toronto and Richmond Hill, Ontario, Canada. He is a true renaissance man in so many ways, thoroughly enjoying a diversity of life activities while simultaneously rising to the pinnacle of his profession. Dr. DuPéré is one of those rare physicians who is just so accomplished that we had a difficult narrowing down the information to include in his profile, since he has achieved so much!
One would never imagine that such a reputable surgeon would be so down-to-earth and friendly. However, patients report their fondness for the man as much as for his work, citing how comfortable he made them feel and most importantly, how safe…
We are overjoyed at the chance to enjoy an insider look at the Visage Clinic and its founder, Marc DuPéré M.D., C.M., F.R.C.S.C. We know you will enjoy meeting the doctor too, both virtually through this article, as well as in person during a personalized consultation at either of his Ontario locations.
Dr. Marc DuPéré Education and Training
Dr. Marc DuPéré graduated from McGill University Faculty of Medicine before completing a Fellowship of the Royal College of Physicians and Surgeons of Canada in Plastic Surgery at The University of Toronto. After graduation, he pursued training opportunities in Paris, France, where he focused on facial plastic surgery and nasal plastic surgery, as well as cosmetic and reconstructive breast surgery. Thereafter, Dr. DuPéré focused his efforts on increasing his skills in facial rejuvenation and minimally invasive skin care in The United States.
Marc DuPéré has served as an advisory board member and medical consultant for several major medical product and service companies. He is also a member of The Canadian Society of Plastic Surgery, The Canadian Medical Association, The Ontario Society of Plastic Surgery, The Ontario Medical Association, The College of Physicians and Surgeons of Ontario, The Canadian Medical Malpractice Association, The American Society of Aesthetic Plastic Surgery and The International Society of Aesthetic Plastic Surgery. It should be noted that Dr. DuPéré is a recognized Fellow of the Royal College of Physicians and Surgeons of Canada (F.R.C.S.C.).
Dr. Marc DuPéré Plastic Surgery Services
Visage Clinic offers a truly exhaustive range of aesthetic services, ranging from full surgical undertakings to simple skin treatments and everything in between. If you are looking for a "one stop shop" for all things related to beauty and body image, then look no further, since you will never find a better place to be!
Dr. DuPéré is an excellent breast surgeon, providing a complete range of requested breast augmentation procedures, including enlargement, reduction, lift and reconstruction. He is also a skilled surgeon of the torso, providing a full catalog of body sculpting techniques including liposuction, tummy tucks, and mommy makeover surgery. Dr. DuPéré loves to perform various procedures to maximize the degree of anatomical change following successful bariatric surgery. He can restore ideal form to areas of the body that simply do not respond to weight loss alone.
The name of the clinic provides some insight to the skill level demonstrated by Marc DuPéré in facial surgery. After all, Visage means face. Appropriately, the doctor provides amazing outcomes from nose, chin, ear, eyelid and general facial surgery. He can address serious aesthetic issues using minimally invasive modalities of care for most conditions.
Dr. DuPéré takes special interest in gender reassignment for both female-to-male (FTM) and male-to-female (MTF) candidates, offering transformative journeys with remarkable results. He offers several non-genital surgical procedures including facial feminization, tracheal shaves, pectoral augmentation, abdominal etching, and hip augmentation. He also offers labiaplasty for women who are self-conscious about their aesthetic appearance or feel they may be medically problematic and simply want to feel better in their own unique skins.
Marc DuPéré is an implant expert, using prosthetics to re-sculpt and define the breast, buttocks, abdominals, pectorals, chin, calves and other locations. In fact, he can create customized implants for virtually any region of the anatomy.
Finally, The Visage Clinic also offers complete skin care and spa services for overall beauty enhancement at any age. It should go without saying, but just to be clear, Dr. DuPéré welcomes clients who are male, female and any other gender classification. This clinic serves one and all equally and without discrimination or bias.
Contact Dr. Marc DuPéré and The Visage Clinic
The Visage Clinic Cosmetic Plastic Surgery Centre is accredited by the College of Physicians and Surgeons of Ontario. This state-of-the-art facility is specially designed to provide the ultimate in safety, technology and creature comforts for every precious patient. The clinic's website is incredibly detailed and helpful, providing a glimpse of the stellar service that will begin at each patient's initial consultation.
Dr. DuPéré speaks English, French and Portuguese, making him accessible to so many people from different walks of life. Although a master of one of the most complicated specialties in medicine, Marc DuPéré is also very easy to talk to, making patients feel completely confident that their choices will be right and their results will be outstanding.
Don't wait to realize your aesthetic goals. Call today for a consultation with a doctor who will listen to you, inspire you, educate you, support you and take the very best care of you. That physician is Marc DuPéré.
Dr. Marc DuPéré
101-133 Hazelton Avenue
Toronto, ON M5R 0A6
(416) 929-9800
Dr. Marc DuPéré
114-13311 Yonge Street
Richmond Hill, ON L4E 3L6
(905) 773-9675
visageclinic.com