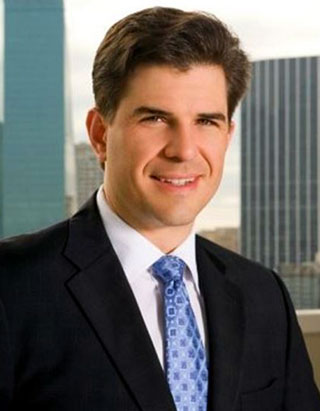 Dr. Michael A. Bogdan is a board certified plastic surgeon, practicing in Southlake, Texas, with impeccable credentials and world-class experience. However, Dr. Bogdan is best known for his great love of aesthetic medicine, deeply relishing his role as a surgical care provider to patients from around the world. It is easy to understand why his clients treasure him as both a physician, as well as an expert source of objective guidance concerning plastic and cosmetic surgery.
Dr. Bogdan embraces a philosophy of comprehensive patient education. He is very generous with his time, helping to insure that all prospective patients receive the knowledge they need to make quality, informed choices when it comes to plastic surgery. Dr. Bogdan views the doctor/patient relationship as a collaborative effort, with each person having an important role in the final aesthetic outcome achieved during treatment. Michael Bogdan is a very principled doctor, as well, acknowledging that each patient must match up well with their doctor in order to achieve their body image objectives. Therefore, he would rather refer a patient away to another surgeon than undertake any case that he feels is not a perfect match for his talents, not in-line with his aesthetic preferences or compromises patient safety in any way.
Dr. Bogdan brings extraordinary expertise and personal attributes to the operating table, making him a logical choice for patients with a wide range of anatomical aspirations. He is a noted expert in various forms of breast surgery, including augmentation, lift and reduction, as well as combination implant and lift procedures. However, Dr. Bogdan also provides the very best general aesthetic surgery techniques, as well, including facelift, rhinoplasty, abdominoplasty and minimally invasive skin treatments. This diversity of service offerings helps Dr Bogdan maintain long-term relationships with many patients, providing them with the surgical services they require at every stage of life. Let's learn more about Dr. Bogdan and his Southlake, Texas practice.
Dr. Michael A. Bogdan Education and Training
Michael Bogdan distinguished himself from an early age as a scholar. By the time he graduated from the University of Maryland, he had earned degrees in both zoology and chemistry with Summa Cum Laude distinction. Although originally interested in research, his enrollment in medical school at the prestigious Stanford University made Michael reconsider his vocational goals and instead choose to pursue surgery as his life's path.
After graduating with his Medical Doctor Degree from Stanford, he stayed on to complete 6 years of residency in plastic surgery, where he was named Chief Resident. Dr. Bogdan then headed to the East Coast to undertake additional high level fellowship training in aesthetic surgery at the renowned NYU School of Medicine and The Manhattan Eye, Ear and Throat Hospital in New York City.
Dr. Bogdan is certified by The American Board of Plastic Surgery and is a Fellow of The American College of Surgeons (FACS). Besides being fully immersed in his thriving plastic surgery practice, Michael Bogdan also serves on the current Board of Directors for The American Society of Aesthetic Plastic Surgery (ASAPS) and The Aesthetic Surgery Education and Research Foundation (ASERF). He is an active member of The International Society of Aesthetic Plastic Surgery (ISAPS), The Dallas Society of Plastic Surgery and The American Medical Association.
Dr. Michael A. Bogdan Surgical Practice
When it comes to breast surgery, Michael Bogdan believes in offering many options, since each patient has individual needs and wants that define the perfect aesthetic. Therefore, he provides a full range of implant choices during breast augmentation, as well as a selection of anatomical placements, incision locations and surgical techniques to best serve each client. He mirrors this philosophy with all of his surgical services, creating customized solutions that are optimized for the exact circumstances of each case profile.
Dr. Bogdan's clinic is one of the best equipped and most technologically-advanced in Texas. He is famous for offering patients use of The Vectra M3 Imaging System during their consultations, in order to provide them with a virtual reality simulation of the results of various aesthetic procedures prior to surgery. These computer simulations are proven to increase patient satisfaction postoperatively by clearly defining the expected outcome of surgery well in advance of the actual procedure.
Michael Bogdan is very fortunate to enjoy a wonderful working relationship with his wife, Dr. Isidra Veve, who serves as his primary anesthesiologist. The level of professional familiarity and trust between these doctors is unrivaled, much to the benefit of every patient.
Dr. Bogdan maintains professional privileges at several area hospitals, including Baylor University Medical Center at Uptown, Forest Park Medical Center, Harris Methodist Southlake Hospital and The Texas Institute for Surgery.
Finally, we would be remiss if we did not mention the many awards and accolades bestowed upon Dr. Bogdan, including honors from various online and print doctor-rating and consumer reporting entities, as well as being granted The Tiffany Award for Best Scientific Presentation by the American Society for Aesthetic Plastic Surgery.
Consult with Dr. Michael A. Bogdan
Dr. Bogdan serves patients in the greater Dallas-Fort Worth area of Texas. However, he also reaches out to patients worldwide using his innovative virtual consultations for distance clients. Many people elect to forgo local care providers and travel to see Michael Bogdan, knowing that he alone will provide the type of personalized expert care that they demand.
Best of all, the office offers several surgical financing options, facilitating immediate treatment for each patient with the ability to pay off the cost over time with comfortable installments.
We encourage patients to reach out to Dr. Bogdan for a detailed consultation at his office or using his distance consulting service:
Michael A. Bogdan, MD, FACS
410 North Carroll Avenue #170
Southlake, TX 76092
(817) 442-1236
drmichaelbogdan.com