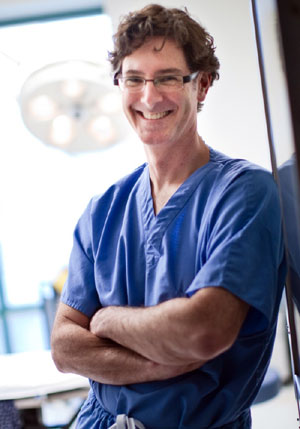 Dr. Peter Lennox is a peer-respected plastic surgeon practicing in Vancouver, British Columbia. He is widely known as a world-class breast specialist, having performed countless augmentation, implant revision and reconstruction procedures. Dr. Lennox also provides excellent results from breast reduction and breast lift for women who simply want to enhance their natural breasts without augmentation. In addition to his breast surgery offerings, Peter Lennox M.D. also performs a range of general plastic and cosmetic surgery treatments, including abdominoplasty (tummy tuck), rhytidectomy (facelift) and blepharoplasty (eyelid surgery).
In getting to know Dr. Lennox, we came across sentiments that directly mirror the advice we have provided to patients for over a decade. He is known for advising prospective patients to find the best doctor for their specific needs, since this is the single most important part of any surgical journey. It is clear that Dr. Lennox fills that role perfectly for many grateful clients. Let's learn more about him and his thriving Vancouver, BC-based practice.
Dr. Peter Lennox Education and Training
Dr. Lennox has enjoyed a comprehensive medical education and was privy to training opportunities that have made him the impeccable surgeon he is today. He attended The University of British Columbia and earned both his undergraduate and Medical Doctor degrees from this esteemed institution. Peter Lennox then completed an internship at Dalhousie University before returning to The University of British Columbia as a plastic surgery resident. Afterwards, he traveled to America for additional training, including completing a breast reconstruction fellowship at the renowned Emory University and a clinical fellowship at The University of North Carolina.
Dr. Lennox enjoyed the educational process so much that he focused himself on continuing the tradition of creating excellent young doctors. He is active as an educator of physicians who are in the formative years of their development and is called upon to provide specialized knowledge base enrichment for young doctors who will constitute the next generation of aesthetic surgeons.
Dr. Peter Lennox Affiliations and Credentials
As noted above, Peter Lennox is both a fine doctor and incredible educator. He is on staff at Vancouver Hospital and Providence Health, as well as providing surgical services at his own clinic. He serves students at The University of British Columbia Faculty of Medicine as Clinical Associate Professor and heads the UBC Division of Plastic Surgery. Dr. Lennox was the former head of the Plastic Surgery Residency Training Program at the same institution and is also the current Director of the Breast Reconstruction program at UBC.
Professionally, Dr. Lennox is an esteemed Fellow of the Royal College of Physicians and Surgeons of Canada and is certified by this organization, as well as being recognized as a Licentiate of the Medical Council of Canada. He is the President of The Canadian Society of Plastic Surgeons, as well as a member in good standing in The Canadian Society of Aesthetic Plastic Surgeons and The College of Physicians and Surgeons of British Columbia. Peter Lennox formerly served as the President of The Northwest Society of Plastic Surgeons and has authored many published papers and presented notable talks at professional conferences dedicated to his beloved aesthetic medical industry.
Contact Peter Lennox, M.D. FRCSC
Dr. Peter Lennox works out of a technologically-advanced surgical center which is accredited by The College of Physicians and Surgeons of British Columbia Non-Hospital Medical and Surgical Facilities Program. The facility is staffed by the finest support team, nurses and physicians, in addition to being headed by Dr. Lennox himself. Patients can choose to utilize medical financing to help them better afford surgical procedures or skin treatments. Finally, Dr. Lennox provides an extensive collection of actual before-and-after pictures on his clinic's website to assist patients in finding the surgical techniques that will best embody their own anatomical objectives.
Patients rave about Dr. Lennox after consulting with him. They report him to be incredibly easy going, informative and knowledgeable. Dr. Lennox prides himself on creating a no-pressure environment for prospective clients to learn all about their many options when it comes to plastic surgery. He takes great joy in helping people to achieve their body image goals and is available to help you. Please contact his office to schedule your consultation and get on the path towards fulfilling your aesthetic aspirations today:
1000-777 West Broadway
Vancouver, BC V5Z 4J7
(604) 876-6552
drpeterlennox.com