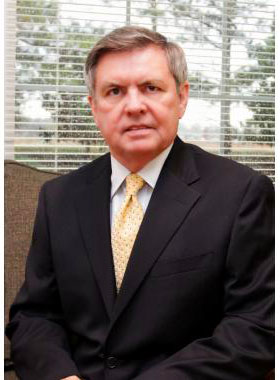 Dr. Ronald J. Johnson is an experienced plastic surgeon who specializes in breast augmentation in Germantown, TN. His Wolf River Plastic Surgery Clinic serves patients from the greater Memphis and Jackson areas in Tennessee, as well as the communities in and around Tupelo, Mississippi and Jonesboro, Arkansas.
Dr. Johnson is certified by The American Board of Plastic Surgery, which is the definitive organization governing aesthetic medical professionals. He always stresses the importance of board certification to his prospective patients in order to protect them from under-qualified care providers and help them to achieve the very best results from their chosen treatments.
Ronald J. Johnson, M.D., is incredibly experienced, with decades of clinical practice expertise under his belt. He has performed well over 3000 breast enlargement surgeries with excellent results which have earned him the admiration of his patients and medical peers alike. It is our pleasure to profile Dr. Johnson and share the details of his practice for the benefit of plastic surgery consumers in and around the Memphis, TN area.
Dr. Ronald J. Johnson Education and Training
Ronald J. Johnson graduated cum laude with his Bachelor of Science Degree from The University of Southern Mississippi before earning his Medical Doctor Degree from The University of Mississippi. He then interned at Mobile General Hospital/University of South Alabama.
Dr. Johnson became a resident surgeon at The University of South Alabama, followed by a tenure as a resident plastic surgeon at The University of Tennessee, where he finely honed his surgical skills prior to entering private practice.
Ronald J. Johnson, M.D., is an active member of The American Society of Plastic Surgeons, The American Association of Plastic Surgeons, The Southeastern Society of Plastic and Reconstructive Surgeons, The American College of Surgeons, The American Society for Aesthetic Plastic Surgery, The American Medical Association, as well as several local medical societies. He currently also serves as a Clinical Assistant Professor of Surgery in The Department of Plastic Surgery at The University of Tennessee Health Science Center.
Dr. Johnson maintains physician privileges at Baptist Memorial Hospital, Methodist University Hospital, LeBonheur Children's Hospital and The Regional Medical Center at Memphis.
Dr. Ronald J. Johnson Surgical Services
Dr. Johnson is an excellent general plastic surgeon, offering a range of aesthetic enhancements for countenance and figure, including face and neck lift, rhinoplasty and blepharoplasty, as well as tummy tuck, liposuction and thigh lift. His clinic also offers wrinkle prevention and elimination treatments, as well as general skin improvement practices. However, Dr. Johnson is best known for his work in the breast surgery arena, where he focuses primarily on augmentation mammoplasty.
Ronald J. Johnson, M.D., is a master of breast augmentation practices. He was actually one of the first plastic surgeons in America to participate in clinical trials for silicone breast implants prior to their FDA approval. Dr. Johnson provides several incision placement options, as well as additional choices when it comes to anatomical placement above or below the muscle. He is able to match each patient to their perfect implant by utilizing saline-filled and silicone gel styles in a full range of sizes in order to achieve the exact look that each client desires. When employing silicone breast implants, Dr. Johnson prefers to place the prostheses using the Keller Funnel "touchless" approach for optimal results and decreased risk for complications.
In addition to breast enlargement, Dr. Johnson also offers breast lift alone, or in combination with implant placement, as well as highly effective gynecomastia treatment for men who are burdened by the appearance of excessive breast tissue.
Meet with Dr. Ronald J. Johnson to Discuss Your Options
We highly recommend that Memphis, Tupelo and Jonesboro area patients consult with Dr. Johnson to discuss their many options when it comes to creating the perfect bodily aesthetic. Ronald J. Johnson, M.D., has the expertise and experience to offer a truly enlightened opinion on the best procedure for each prospective client and will always speak openly and honestly to guide them on their path towards satisfying, safe treatment.
The Wolf River Plastic Surgery Clinic has a reputation as an extremely low pressure environment. Patients never feel that they are being sold on services, but instead are educated to make up their own minds on the best treatment path. Dr. Johnson values long-term relationships with patients and credits his success in building these bonds to good communication and earned trust. It is no wonder that Dr. Johnson has been awarded so many accolades for his decades of work in one of the most important of all medical specialties: plastic surgery.
As a bonus, his office participates in a variety of medical financing programs to assist patients in covering the monetary expense of treatment. The staff at Wolf River is always happy to help patients with these arrangements, as well as filling out all the paperwork that is part of the surgical process. Do not wait any longer to reach your ideal self. Call Dr. Johnson today and get the journey underway.
Wolf River Plastic Surgery
7910 Wolf River Boulevard
Germantown, TN 38138
(901) 737-1050
wolfriverplasticsurgery.com