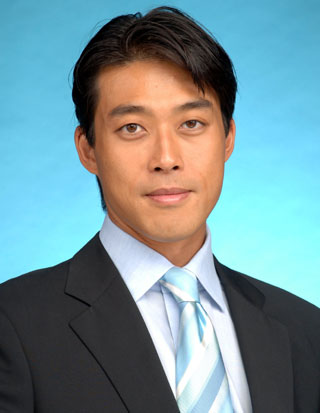 Board-certified plastic surgeon Dr. Shim Ching provides breathtaking results for an international clientele in Honolulu, Hawaii. In fact, his is the most honored and recognized practice in the entire state, earning Dr. Ching an impeccable reputation and numerous awards. This is no surprise, since Shim Ching is celebrated for his naturally beautiful outcomes from an array of surgical treatments.
Dr. Ching is incredibly proud to run the only Medicare-Certified Ambulatory Surgery Center for Plastic Surgery in the entire State of Hawaii.
Additionally, his technologically advanced clinic is accredited by The Joint Commission, demonstrating compliance with the highest standards for quality and safety in ambulatory surgery centers.
It is difficult to categorize Dr. Ching as a specialist in any particular aspect of aesthetic surgery, since he does many things so well. Regardless of what body modification is sought after, patients can be rest assured that Dr. Ching will satisfy their deepest desires, while maintaining excellent standards of safety and comfort throughout the treatment process. Let's take a closer look at the man and his life journey which has led him to become a premier plastic surgeon.
Dr. Shim Ching Plastic Surgery Services
Shim Ching is a noted general plastic surgeon, but is also considered a niche expert in Asian plastic surgery. He focuses on enhancing the beauty of the Asian face and form, while still preserving its intrinsic organic beauty. This is unfortunately an aspect of care that is neglected by some doctors who poorly adapt procedures for Asian patients without considering how the technique should be ideally applied. Dr. Ching's results on Asian patients optimize attractiveness without changing nature's design. This is true art that celebrates diversity, rather than seeking to create a cookie-cutter definition of universal comeliness. Regardless of the gender, race or background of the client, Dr. Ching is fully capable of performing surgical interventions that will bring every patient closer to their ideal selves. To this end, he offers an extensive choice in procedural options over many anatomical areas:
In the realm of breast surgery, Dr. Ching provides all the usual offerings, including implant-based augmentation, organic uplift, breast reduction and breast reconstruction. He is famous for his use of Bellesoma™ lift and reduction practices, which reduce noticeable scarring on the breast, while still providing very satisfying results.
Shim Ching, MD, is an accomplished general anatomical plastic surgeon, providing laser liposuction, abdominoplasty, thigh surgery, arm surgery, body lift and other procedural options. He is also delighted to perform plastic and cosmetic surgery on the face, including brow, eyelid, nose, ear, jaw, neck, cheek and other techniques, with a special focus on Asian aesthetics, where applicable.
Dr. Ching is thrilled to be the first clinic in Hawaii to offer the revolutionary nonsurgical, noninvasive alternative to liposuction: Coolsculpting by Zeltiq. Patients are raving about their results, without suffering any of the pain or risks of normal lipotherapy.
Dr. Shim Ching Training and Education
Shim Ching began his higher education by earning a B.S. from McGill University before earning his Masters Degree in Neurobiology from the same institution. After graduation, he pursued perfection in medical school, earning his M.D. Degree from The University of British Columbia.
Following formal schooling, Dr. Ching completed challenging residencies in plastic surgery and microsurgical head and neck reconstruction. He then traveled extensively to optimize his skills by participating in fellowships in Geneva, Rio, New York, San Francisco and Toronto.
Shim Ching, MD is certified by the American Board of Plastic Surgery and is a proud, active member of The American Society of Plastic Surgeons. He is also recognized as a Fellow of the American College of Surgeons, as well as a Fellow of the Royal College of Surgeons of Canada in Plastic Surgery. Dr. Ching belongs to The American Society for Aesthetic Plastic Surgery, The International Society of Aesthetic Plastic Surgery, The Honolulu Medical Association, The International Society of Hair Restoration Surgery and is an Associate Professor at The University of Hawaii John A. Burns School of Medicine. Dr. Ching volunteers his time as a plastic surgeon to The Aloha Medical Mission, where he also sits on the board of directors, as well as ReSurge International. Dr. Ching is professionally affiliated with Queen's Medical Center, Castle Medical Center, Kapiolani Medical Center and Kuakini Hospital, where he maintains many close relationships with fellow physicians.
Meet with Dr. Shim Ching Today
We suggest that in order to best understand how unique Dr. Ching really is, and fully appreciate his many talents, prospective patients should make an appointment to meet with him one-on-one at his conveniently located office in Honolulu. His surgical center is managed by the best support staff, who will assist patients in having truly memorable and gratifying experiences. The clinic offers finance options to make the monetary obligations of treatment far easier and more palatable for people of all income levels. Call Dr. Ching today and move one step closer to the perfect you!
Asia Pacific Plastic Surgery
1401 South Beretania Street #888
Honolulu, HI 96814
(808) 585-8855
drshimching.com