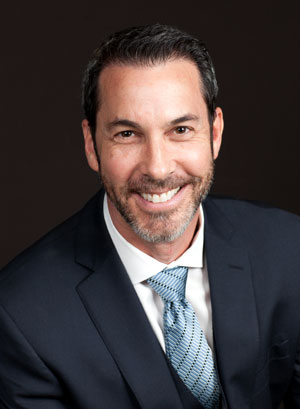 Dr. Terrence Higgins is a board-certified plastic surgeon who specializes in mommy makeovers in Las Vegas, Nevada. Dr. Higgins is also well known for his brilliant breast augmentation procedures, achieving the very best results using a diversity of procedural options. His considerable medical talents aside, patients report that the thing they love best about Terrence Higgins is his warm, relaxed personality. His considerate demeanor immediately puts clients at ease and inspires confidence in their surgical decisions.
Dr. Higgins is originally from Las Vegas and treasures working in his home town. As part of one of the largest and most successful aesthetic service practices, Dr. Higgins is well supported by 2 other noted plastic surgeons and a staff including dedicated board-certified anesthesiologists, nursing providers, a dermatologist and office staff who all go above and beyond to provide the best care for their clients.
Dr. Terrence Higgins Education and Training
Terrence Higgins went to medical school at The University of Texas. He was voted The Most Outstanding Medical Student there and earned his M.D. degree with praise from faculty and peers alike. After completing medical school, Dr. Higgins pursued general surgery and plastic surgery educational opportunities at Michigan State University, where he soon became a faculty member. Once again, Terrence Higgins found himself the object of accolades, being named The Most Outstanding Resident Faculty Teacher in the entire surgical department. This is no surprise, given Dr. Higgins' love for medicine and his objective of furthering the development of his sector of healthcare through teaching.
Dr. Higgins then moved on to study and practice at prestigious The Cleveland Clinic. He also became a teacher at this esteemed facility, helping new residents to pursue excellence in the most demanding field of medical science: plastic surgery. While at The Cleveland Clinic, Dr. Higgins focused his development on perfecting liposculpting, various forms of breast surgery and advanced facial rejuvenation practices.
Terrence Higgins, M.D. Affiliations and Awards
Dr. Higgins is a certified member of The American Society of Plastic Surgeons (ASPS), as well as The American Board of Plastic Surgery (ABPS). He has worked extensively with the Allergan Corporation and holds the award status of Black Diamond within their organization.
Dr. Higgins has been a leading face in the media when it comes to providing information on plastic surgery. He has appeared in Time and New Beauty magazines. Dr. Higgins has been honored by Las Vegas Life Magazine, Best Doctors in America, Summerlin Magazine and KNPR's Desert Companion, as well as enjoying special recognition in The Leading Physicians of the World. Terrence Higgins was understandably named "The Most Compassionate Physician" several times, since his empathetic personality is always a huge hit with patients from all walks of life.
Contact Dr. Terrence Higgins
Dr. Higgins is the go-to physician to see for procedures that address the numerous aesthetic issues which are commonly experienced after childbirth. These mommy makeovers can be custom-tailored to each patient's specific needs and can resolve breast, abdominal and facial age and degeneration-related issues. Dr. Higgins has achieved truly amazing results and is proud to share actual case histories, including before and after pictures of his grateful patients, on the medical group's website.
Dr. Higgins is driven when it comes to achieving the very best outcomes from implant-based breast augmentation. His work in this field is world class and has earned him the very justified status of being called a true expert in this highly competitive field.
The best part of Dr. Higgins practice is the fact that it enjoys the support of many other doctors and nurses to offer a complete range of premier body image services for both men and women. This is so important, since patients can feel safe and comfortable with a full service aesthetic facility as their beauty needs change over time. Repeat customers are the rule at the facility.
Whether you know exactly what procedure you want or just feel that you need a change for the better, Dr. Terrence Higgins and staff can provide you with the added confidence that only comes from unification of mind and body. To learn more about his plastic surgery services, please contact the office for a personalized consultation:
Anson, Edwards and Higgins Plastic Surgery Associates
8530 West Sunset Road #130
Las Vegas, NV 89113
Phone (702) 822-2100
Fax (702) 822-2105
plasticsurgeryvegas.com