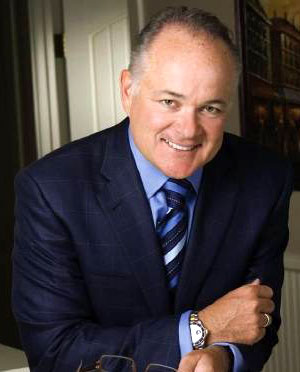 Dr. Thomas McNemar is a talented, board certified plastic surgeon with convenient offices in Tracy and San Ramon, California. He proudly serves clients from many nearby medical markets, including the cities of San Jose, San Francisco, Modesto and Sacramento, as well as the diversity of suburban communities surrounding them.
Dr. McNemar impresses us with his incredible devotion to his patients, as well as his open acknowledgment of the mindbody benefits of plastic surgery. He is well known for providing highly individualized care, since the doctor knows that that each patient is unique and has highly specific goals in terms of their ideal body image. Thomas McNemar believes in finding the best aesthetic solutions for each individual patient, rather than trying to create a "one size fits all" treatment philosophy for his own convenience. In fact, he claims that while treating each patient, he literally elevates the client to become his sole focus at any given time. Furthermore, Dr. McNemar recognizes the intrinsic internal benefits of plastic surgery on the psychoemotional health of every client. He has seen the postoperative benefits on self esteem, confidence and general outlook on life following successful treatment.
We are thrilled to have the opportunity to share Dr. McNemar's successes and detail his plastic surgery offerings for patients who live in the Northern California medical marketplace.
Dr. Thomas McNemar Educational Background
Thomas McNemar graduated with his Medical Doctor Degree from The Medical College of Ohio. He then studied general surgery at the Cleveland Clinic, followed by an intensive plastic surgery fellowship at Akron City Hospital. In order to further improve his practical skills, Dr. McNemar completed additional fellowship training in hand surgery and microvascular procedures at The Buncke Clinic.
Dr. McNemar believes that all plastic surgeons must stay active in their quest for continuing education in order to stay up-to-date on the latest technologies and techniques. He therefore offers his services as a voluntary member of the clinical faculty at Stanford Medical School Division of Plastic Surgery, where he teaches a plastic surgery board review course for young doctors.
Thomas McNemar, MD, is certified by the American Board of Plastic Surgery.
Dr. Thomas McNemar Procedural Offerings
Dr. McNemar is a very versatile plastic surgeon who offers all the latest techniques to improve face, breasts, body and skin. He also offers some less traditional services that distinguish him from his peers.
Of course, Dr. McNemar offers a wide range of breast surgery procedures including breast augmentation, breast lift, organic and implant-based breast reconstruction, as well as male and female breast reduction.
Thomas McNemar is also a specialist in post-bariatric surgery, providing people with excess skin removal and various anatomical lifting and tightening techniques. He also performs general tummy tuck, liposuction, mommy makeovers and other operations to sculpt the body into its most ideal form.
Dr. McNemar loves to work on clients' faces, since this is the area of the body that is most visible to the outside world. To satisfy a diversity of anatomical objectives, he offers facelift, rhinoplasty, lip surgery, chin surgery, brow surgery and eyelid surgery, among others.
Dr. McNemar also provides treatments to maximize the beauty of skin on the face and body. His skin care therapies include Botox, filler injections and a host of minimally invasive and noninvasive skin care practices.
One of the very different procedures offered by Thomas McNemar is migraine headache surgery. The doctor has a very accurate regimen of testing that is used to qualify patients for this innovative method of care. Once treated, indicated patients rarely suffer migraines ever again.
Contact Thomas McNemar, MD
Dr. Thomas McNemar maintains professional affiliation with both Doctors Hospital Of Manteca and Sutter Tracy Community Hospital. However, patients are encouraged to consult with him at either of his two very convenient clinic locations in Tracy or San Ramon, California.
Dr. McNemar will take the time to speak openly with any prospective client in order to help them find the ideal aesthetic solution for any body image concern. His capable staff is always available to assist patients with paperwork, financing or any other help they might require.
Whatever your bodily change you desire, you will surely find the answer in the services of Thomas McNemar, MD. Take full advantage of his kind, approachable demeanor and decades of experience to create the face or body that you dream about. Call now for an in-depth consultation:
Thomas McNemar, MD, FACS
2160 West Grant Line Road #250
Tracy, CA 95377
(209) 834-0626
Thomas McNemar, MD, FACS
2301 Camino Ramon #215
San Ramon, CA 94583
(925) 967-2804
mcnemarcosmeticsurgery.com