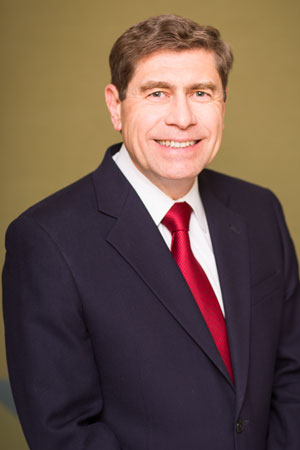 Dr. Vincent Lepore is a board-certified, Stanford educated plastic surgeon providing expert aesthetic services to the Silicon Valley area of California, including the communities of San Jose, Palo Alto, Los Gatos, Santa Clara, Mountain View and Cupertino. Dr. Lepore is a top quality general aesthetic physician who can treat the full range of patient needs, but chooses to focus much of his practice on breast augmentation and breast lift, as well as bodysculpting enhancements like mommy makeovers, liposuction and tummy tucks.
Dr. Lepore believes in building long-term relationships with patients and his excellent postoperative results keep his loyal clientele coming back for additional procedures year after year. His practice is thriving and after 3 decades of dedicated service to his community in private practice, it is easy to see why. We are proud to share an inside look at Vincent Lepore, M.D. and detail his full catalog of cosmetic, plastic and reconstructive surgical services.
Dr. Vincent Lepore Educational Background
Vincent Lepore graduated magna cum laude with honors from Dartmouth College with a degree in Biology. He pursued a medical education and distinguished himself by graduating with his MD Degree and election to The Alpha Omega Alpha Medical Honor Society from The University of Cincinnati College of Medicine.
Dr. Lepore had many training opportunities due to his stellar work in school, but decided to undertake his residency and internship in general and plastic surgery at Stanford University. Dr. Lepore spent years at Stanford, receiving world-class training, perfecting his skills and culminating with the honor of being named Chief Resident in Plastic Surgery at this esteemed institution. Dr. Lepore also pursued additional fellowship opportunities on the East Coast at The Dartmouth-Hitchcock Medical Center Department of Plastic Surgery.
Dr. Lepore serves the community as an active staff member of Good Samaritan Hospital. He is certified by the American Board of Plastic Surgery. Additionally, Vincent Lepore, M.D. is an active member of many professional organizations, including The American Society of Plastic Surgeons, The American Society for Aesthetic Plastic Surgery, The California Society of Plastic Surgeons and The California Medical Association.
Dr, Lepore sits on the Board of Directors of ReSurge International, which is a charitable group that provides plastic surgery interventions for poor and underserved children globally. He is also very involved in local community organizations and civic groups in his beloved Silicon Valley area, which serves as his home and practice location.
Dr. Vincent Lepore Aesthetic Services
Dr. Lepore is considered an incredibly accomplished general plastic surgeon by his peers. He is known for performing amazing facial and neck procedures as well as creating beautiful results with skin fillers and various types of injectable anti-aging treatments. However, there are some plastic surgery procedures that form the fundamental core of Dr. Lepore's practice:
Breast augmentation is one of Dr. Vincent Lepore's specialties. He can perform many different types of enlargement using implants and can even undertake difficult to manage cases, such as breast implant revision and tuberous breast correction. Dr. Lepore also concentrates on providing the very best breast lift outcomes to women with ptosis issues ranging from mild to extreme. He often combines breast augmentation and lift to exponentially increase the effectiveness of each procedure using a synergistic approach to care. Dr. Lepore also offers breast reduction and reconstruction for patients with special aesthetic needs.
Dr. Lepore is very well known for his exemplary results achieved during mommy makeover surgeries, as well as in the individual components of these multi-service operations, including tummy tuck and liposuction. Dr. Lepore can provide intimate aesthetic enhancements as well, including labiaplasty and Brazilian buttocks lift techniques.
Contact Dr. Vincent Lepore
Patients in the Silicon Valley area are encouraged to place their trust in Dr. Lepore, as he has honed his skills at Stanford University and proven his expertise over a long, successful career. Perspective clients are invited to enjoy an unhurried, comprehensive and completely free consultation where they will receive a written estimate of all surgical charges, as well as the option of participating in medical financing programs to cover the cost of all associated fees.
Dr. Lepore's plastic surgery facility is situated just minutes from downtown San Jose and Los Gatos. The facility is accredited by The American Association for Accreditation of Ambulatory Surgery Facilities, which is a rare distinction reserved for the very finest surgical centers. Call Dr. Lepore today, or use his convenient online appointment system, to schedule an informative meeting to discuss your body image goals. Together, you can make your most ambitious dreams into reality.
Plastic & Reconstructive Surgery Associates:
Vincent D. Lepore, MD
2581 Samaritan Drive #102
San Jose, CA 95124
Phone: (408) 356-4241
vincentleporemd.com