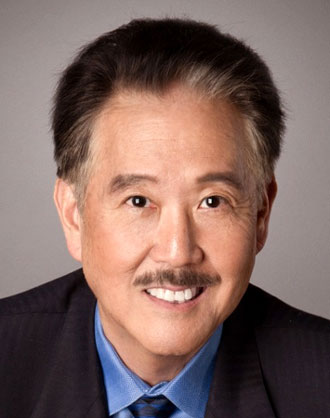 Dr. Wayne I. Yamahata is a board-certified plastic surgeon practicing in the greater Sacramento area of Northern California. Dr. Yamahata is an experienced aesthetic surgeon who performs a diversity of procedures to enhance face, body and breast. However, he also focuses on breast augmentation as one of the major service offerings in his practice.
Wayne I. Yamahata, MD is very personable and approachable in his demeanor, making it easy for patients to communicate openly and honestly with him about their needs and wants. He cites his personality as a major factor in his success as a surgeon, since having a good connection between doctor and patient is crucial for achieving exemplary procedural outcomes. Furthermore, Dr. Yamahata always tries to guide patients towards the ideal aesthetic service for their specific needs, while creating natural looking results that will please even the most discerning client. It is our pleasure to introduce you to Dr. Yamahata and take you on a tour of his plastic surgery practice serving Sacramento, Roseville, Elk Grove, Folsom and El Dorado Hills, California.
Dr. Wayne I. Yamahata Education and Training
Wayne Yamahata distinguished himself during his undergraduate education by earning a bachelors degree in psychology from the University of Southern California. He stayed on at the university to attend classes from The Graduate School of Public Administration before deciding to pursue his medical degree at The University of California, Davis. After receiving his M.D. credential, he remained at the school to undertake various training opportunities in surgical and plastic surgical skills.
Dr. Yamahata belongs to several notable medical organizations, including The American Society of Plastic Surgeons, The American Society for Aesthetic Plastic Surgery, The California Society of Plastic Surgeons, The American Medical Association, The California Medical Association and
The Sacramento Surgical Society. He served as former President of the Greater Sacramento Society of Plastic Surgeons, Chief of Plastic Surgery for the Sutter Community Hospital, Chief of Plastic Surgery for the Sutter/River City Health South Surgery Center and a Clinical Professor of Plastic Surgery at UC Davis Medical Center. Dr. Yamahata is also a recognized Fellow of the American College of Surgeons.
Dr. Wayne I. Yamahata Plastic Surgery Practice
Dr. Yamahata provides a full range of surgical services to clients from Northern California and around the world. His extensive experience makes him sought out by many of the most discriminating surgical consumers throughout The Golden State.
For facial enhancement, Dr. Yamahata performs rhytidectomy, cervicoplasty, platysmaplasty, blepharoplasty, as well as otoplasty to address all areas of the face, neck and head.
He also offers body contouring options that can be combined into personalized treatment approaches for multiple aesthetic concerns. This is best embodied by his mommy makeover procedures, which can resolve many of the aesthetic consequences of pregnancy and birth on the female anatomy. He also offers stand-alone tummy tuck and liposuction techniques.
Dr. Yamahata truly shines as a noted breast surgeon, focusing much of his practice on breast augmentation and complex breast implant revision operations. However, he knows that breast enhancement does not necessarily mean making breasts bigger. In some cases, breast lift or breast reduction will provide the ideal outcomes for patients with specific bodily concerns.
Contact Dr. Wayne I. Yamahata
Dr. Yamahata prides himself on building trust-based relationships with his clients. He makes himself readily available before and after the procedure to address every patient need during the surgical process. His outpatient surgery center was the very first to be licensed in the state of California. This surgery center has also been nationally accredited by The American Association for Accreditation of Ambulatory Surgery Facilities to further assure patient safety.
Dr. Yamahata also offers a complete on-site medical spa to provide related skin care services, including facials, skin peels, permanent makeup, injectable skin treatments and fillers, microdermabrasion and a variety of laser procedures.
Aspiring plastic surgery patients throughout Northern Califirnia are encouraged to meet with Dr. Yamahata before making up their minds about which surgeon will best serve their highly specific needs. He can be reached for consultations at his 2 convenient locations in the greater Sacramento area:
Wayne I. Yamahata, MD
95 Scripps Drive
Sacramento, CA 95825
(916) 929-1833
8723 Sierra College Blvd
Roseville, CA 95661
(916) 773-5559
wayneyamahatamd.com