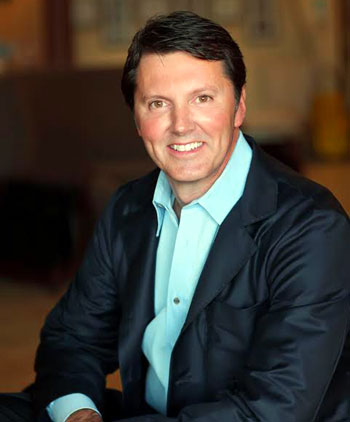 Dr. William R. Burden is a board-certified plastic surgeon who specializes in various types of breast surgery on The Emerald Coast of Florida. Although his state-of-the-art surgical center is based in Destin, he attracts many clients from the regional areas of Pensacola, Panama City and Tallahassee, as well as patients from around the world. In fact, his surgical facility has become very popular with vacationers and medical tourists from abroad.
Destin Surgery Center is fully accredited by The Accreditation Association for Ambulatory Health Care and has been awarded the status of "One of the Best Hospitals" by US News and World Reports. William R. Burden, M.D. is certified by The American Board of Plastic Surgery and has extensive training as both an aesthetic and general surgeon.
William R. Burden is much more than a doctor. He is a family man, a coach, a computer enthusiast and a well known local promoter of his beloved Emerald Coast area. However, it is his skills as a surgeon that earns him the respect as one of the most outstanding aesthetic physicians in the Southeastern United States.
Dr. William R. Burden Physician CV
Dr. Burden earned his undergraduate degree in biochemistry, with a biology minor, at Virginia Tech. He then went on to complete his Medical Doctor degree at The Medical College of Virginia. Dr. Burden undertook several residency and fellowship opportunities to fine-tune his skills, including residencies in general and vascular surgery at The Louisiana State University School of Medicine, where he was also named Chief Resident, as well as a fellowship in plastic surgery at The University of Florida.
William R. Burden founded Destin Plastic Surgery in 1995 and has since built the center into a full service medical facility, offering the community a resource hub for an extensive range of healthcare products and services.
Dr. Burden is a proud Fellow of The American College of Surgeons, as well as a member of The American Society of Plastic Surgeons, The Rives Surgical Society and The Southeastern Society of Plastic Surgeons.
William R. Burden, M.D. Plastic Surgeon
Dr. Burden is best known for pioneering the development of his own "No Scar on the Breast®" technique for augmentation mammoplasty. He worked diligently to perfect this version of transaxillary breast augmentation and now actively teaches the practice to other surgeons to help them improve their skills to the benefit of countless patients nationwide. However, Dr. Burden was not content to rest on his laurels. He continued to develop the technique until he could also utilize it to perform complicated breast implant revision procedures without any incisions on the breast itself. These implant swapping operations are already difficult, but utilizing the transaxillary approach has made Dr. Burden's preferred method truly proprietary in clinical application.
William R. Burden has been recognized by Mentor Corporation as a revolutionary provider of breast surgery and has been named a primary investigator for a new style of adjustable silicone breast implant. Dr. Burden currently offers a variety of implant prosthetic styles to accommodate all body types, aesthetic preferences and special needs for augmentation, augmentation revision and augmentation/lift applications.
Dr. William R. Burden Philosophy
Dr. Burden believes in living a full and active life and proves it by pursuing many passions simultaneously. He says that a person should devote themselves to whatever they want to achieve and should never limit themselves in scope or focus. Many would consider Dr. Burden a renaissance man, but to him, this is the only path to full satisfaction.
As a very enthusiastic computer aficionado, Dr. Burden is proud to offer virtual reality software that helps patients to better envision the actual results of aesthetic procedures on their anatomies before actually undergoing any surgical intervention. William R. Burden offers the VECTRA® 3-D and Breast Sculptor applications to help women to see what their breasts will look like using a wide range of implant styles and augmentation approaches. We have endorsed the use of these virtual reality programs since the inception of this website and are always thrilled to see quality physicians embracing them as much as we have. After all, VR software is proven to increase client satisfaction and enable more realistic expectations from their chosen procedures.
Finally, Dr. Burden realizes that in order to optimally serve his clients, he must work with the "best of the best". He therefore retains the services of many excellent nursing and office staff members, as well as the support of other notable doctors who provide anesthesiology and general medical services to attend to every possible patient requirement during care.
Contact Dr. Burden
Despite his stellar reputation, active home life and busy practice, Dr. William R. Burden feels that one of his most important callings in life is his dedication to his patients on a daily basis. He is often quoted as saying how he looks forward to each and every day that he is given the opportunity to help people to improve their bodies and lives. It is clear that William Burden entered into medical practice for all the right reasons, being a true people-person and generous soul.
If you are interested in breast surgery or general aesthetic surgery for men or women in the Destin area, please make an appointment to consult with Dr. Burden for a consultation to make all of your body image dreams become reality:
Destin Plastic Surgery
4485 Furling Lane
Destin, FL 32541
(850) 654-1194
theplasticdoc.com