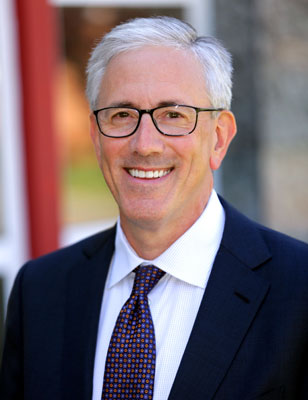 From a young age, Dr. James N. Romanelli has been inspired to dedicate himself to becoming a successful and passionate medical professional. Thanks to the encouragement of his parents, Dr. Romanelli's quest and educational dedication has allowed him to become one of the top plastic surgeons on Long Island and NYC. Dr. Romanelli's extensive medical background, matched with many years of experience in cosmetic surgery, allows him to provide beautiful results for women and men from all over New York. Additionally, he exhibits a noteworthy list of honors and credentials, including certification by the American Board of Plastic Surgery and as Chief of Staff at Huntington Hospital.
With the qualified staff at Romanelli Cosmetic Surgery, Dr. Romanelli brings the expertise and leading technology typically offered in large metropolitan areas, such as New York City, to their charming and comfortable Huntington practice.
Dr. James Romanelli Education and Training
Receiving his undergraduate degree from the University of Notre Dame in 1978, Dr. Romanelli continued his medical education at the State University of New York Downstate, graduating in 1982 with his M.D. Following his college career, he invested 8 additional years of specialized training in general surgery, plastic surgery and hand surgery in order to provide his patients with the very best experience for any plastic and reconstructive surgical procedure.
Undergraduate
Medical School
M.D. State University of New York at Downstate, Brooklyn, NY
Post Graduate
Residency: Baylor College of Medicine, Houston, Texas
Fellowship: St. Luke's Episcopal Hospital, Houston, Texas
Residency: Downstate Medical Center, Brooklyn, New York
Residencies: Staten Island Hospital, Staten Island, New York
Dr. Romanelli Affiliations and Board Certifications
American Board of Plastic Surgery, Lifetime Certification
American Board of Surgery
American Society for Aesthetic Plastic Surgery
American Society of Plastic Surgeons
Fellow of the American College of Surgeons
Membership Committee, LI Chapter of the American College of Surgeons
Member, Suffolk County Medical Society
Member, Medical Society of the State of New York
New York Regional Society of Plastic Surgery
New York State Plastic Surgery Society
Contact Dr. Romanelli
Romanelli Cosmetic Surgery
110 East Main Street #6
Huntington, NY 11743
(631) 424-3600
jrcs.com