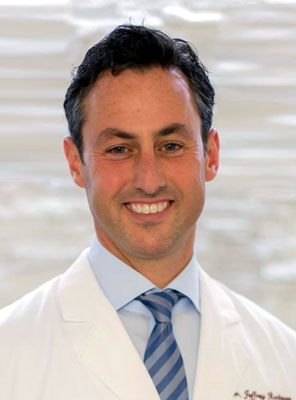 Dr. Jeffrey Rockmore is an Albany plastic surgeon who performs breast enhancement, facial rejuvenation, and body contouring procedures at The Plastic Surgery Group.
Dr. Rockmore combines the discipline of medicine with his artistic sense in order to enhance people's appearances and help improve how they feel about themselves. Many of his patients are referred to Dr. Rockmore by friends or physicians and enjoy expressing their experience and sharing their quality results.
As a board-certified plastic surgeon, Dr. Rockmore strives for perfection and utilizes his refined surgical skills and talents to help people feel more confident through a variety of cosmetic surgery procedures such as breast enlargement, breast lift, liposuction, and facelifts.
"It all comes down to a feeling that patients have after meeting me – that I listened to their concerns and they trust my approach to achieve their dreams."– Dr. Rockmore
Dr. Rockmore Affiliations
American Board of Plastic Surgery
American Board of Surgery
American Society for Aesthetic Plastic Surgery
American Society of Plastic Surgeons
Fellow of the American College of Surgeons
Northeast Society of Plastic Surgeons
American Society for Laser Medicine and Surgery
Contact Jeffrey Rockmore, M.D.
455 Patroon Creek Blvd #101
Albany, NY 12206
(518) 438-0505
drjeffreyrockmore.com