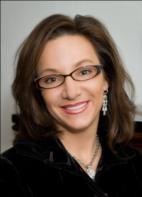 Dr. Kimberly Short, a native of Evansville, Indiana, attended Indiana University School of Medicine and continued her residency at Butterworth Hospital in Grand Rapids, Michigan.
Upon completing her plastic surgery residency, Dr. Short believed that it was important to pursue further cosmetic surgery training in order to offer her patients the latest advances and the best techniques. Therefore, for the next year and a half, Dr. Short trained with both national and international experts in various fields of interest to her, which include breast, body, and facial rejuvenation.
Her training has taken her all over the United States and France, where she received extensive experience in many cosmetic surgery procedures with multiple approaches to each different type of procedure. She was also exposed to many techniques which were on the cutting edge of technology.
Being a perfectionist, she was drawn to plastic surgery as her surgical specialty. Because cosmetic surgery, a very specialized part of plastic surgery, changes rapidly, Dr. Short felt that obtaining additional training specifically in cosmetic surgery, would benefit her patients. She completed several fellowships with experts in the field of cosmetic surgery to learn the most advanced techniques.
These fellowships, dedicated to aesthetic surgery, allowed her to learn the safest and most modern techniques. The first fellowship included cosmetic surgery of the entire body, with special emphasis on eyelid surgery and the second concentrated on facial cosmetic surgery.
She also trained with national experts in the fields of laser surgery, skin care, chemical peeling and endoscopic surgical techniques for the face and breast. Her international experience includes visiting surgeons in France, England and Scotland, as well as spending time at the Moorefield Eye Hospital in London, where she learned additional techniques in oculoplastic (eyelid) surgery.
Dr. Short has presented her research at national and international meetings and has written articles on breast, eyelid and nasal surgery. She also received special recognition for her work in breast surgery.
Dr. Kimberly Short has participated in FDA trials of breast implants and has been selected as one of only 12 plastic surgeons in the nation to trial a new combination saline/gel implant. She believes that "breasts are like snowflakes, no two are alike, not even on the same person", therefore breast surgery patients should receive individual attention to detail and care.
Dr. Short not only speaks at national meetings, but also attends regularly to stay current on the latest techniques in plastic surgery. Dr. Short is a member of the National Education Foundation of Botox® and her practice is recognized as a national training facility. Visit the Gillian Institute website to view her non-surgical facelift, utilizing the latest techniques with Botox and fillers in order to achieve a more youthful appearance without the down time of surgery.
As a woman who herself has had cosmetic surgery, Dr. Short is able to relay to her patients what to expect both before and after surgery. She feels it is important to create rapport and trust with all of her patients and therefore dedicates much of her time to educating her patients about the procedures they are considering.
As a mother of four, she understands the many changes women experience throughout life. Performing "Mommy Makeovers" is especially gratifying to her, as she has also experienced the changes pregnancy brings to the feminine body.
Dr. Short's gentle, personable approach allows patients to feel very comfortable with her and their decision to pursue a cosmetic procedure.
The Gillian Institute website offers a wealth of information on the plastic surgery, aesthetic, and skin care procedures preformed at the institute. Please call us to schedule a private consultation with Dr. Short or one of her licensed aestheticians.
Dr. Kimberly Short Contact
The Gillian Institute, JKS Surgery Center
8455 Clearvista Dr.
Indianapolis, IN 46256
Phone: 317-913-3260
Fax: 317-913-1766
Toll Free: 877-523-3663
Email: narzate@indyplasticsurgery.com