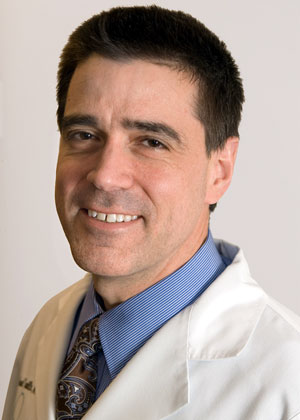 Dr. Michael Tantillo serves the greater Boston medical market by offering a unique and personalized approach to aesthetic surgery. Dr. Tantillo offers a full selection of plastic and cosmetic surgery techniques to his clients, as well as a range of minimally invasive and noninvasive skin enhancement treatments.
Dr. Tantillo has a reputation as a caring and compassionate physician who makes sure to listen thoroughly to his patients about their goals before suggesting any type of therapeutic intervention. By taking a personal interest in each consult, he is sure to understand exactly what the patient wants to achieve from their procedure and can recommend the very best approach to care for every individual and their case-specific circumstances.
Dr. Tantillo has been in private practice since 2003. His Longwood Plastic Surgery Center has earned distinguished accreditation by The American Association for Accreditation of Ambulatory Surgery Facilities (AAAASF). This achievement helps patients to feel confident about their treatment choices, since safety, hygiene and excellence are all embodied by this state-of-the-art surgical center.
Dr. Michael Tantillo Services
Dr. Tantillo is truly a world-class expert in all types of breast surgery techniques. He offers an exhaustive range of augmentation options, including the use of a variety of implant types, a choice of surgical approaches and the ability to correct asymmetry issues during the primary enlargement procedure. Dr. Tantillo also tackles difficult breast implant revision cases. Dr. Tantillo also offers stand-alone and combination breast lift techniques that can also be synergistically employed during implant placement. Breast reduction techniques can be utilized to reduce the burden of heavy and pendulous breasts. Finally, Dr. Tantillo also offers nipple-targeting procedures, such as invaginated nipple correction.
Dr. Tantillo also offers many full body and facial procedures, as well. He performs full and partial facelifts, eyelid surgery, rhinoplasty and other specialized aesthetic facial modifications. He also focuses on providing much needed surgical services for people who have lost a large amount of weight and want to see the benefits of their hard work in a renewed body image. To this end, his abdominoplasty, liposuction and skin excision procedures can provide amazing results. He provides excellent care for post-child birth and general body enhancement needs.
Dr. Tantillo also performs many injection-based treatments, including the use of wrinkle reduction and prevention treatments.
Dr. Michael Tantillo Education and Training
Dr. Tantillo really stands out from his peers in the quality and completeness of his education and training:
He earned his Bachelor Degree from Davidson College and then went on to graduate with his Medical Doctor degree from The University of Alabama School of Medicine.
Dr. Tantillo was a resident physician focusing on general surgery at The New England Medical Center Hospitals, Tufts University.
Michael Tantillo was a research fellow in cardiothoracic surgery at The West Roxbury Veterans Administration Medical Center and Brigham and Women's Hospital, Harvard University.
Dr. Tantillo became a resident physician in plastic surgery at Massachusetts General Hospital, Harvard University.
Dr. Tantillo was also a clinical fellow in hand and microvascular surgery at Beth Israel Deaconess Medical Center and Boston Children's Hospital, Harvard University.
Professional Affiliations
Diplomate of The American Board of Plastic Surgery
Member, American Society of Plastic Surgeons
Member, American Society for Aesthetic Plastic Surgery
Member New England Society of Plastic and Reconstructive Surgeons
Member, American Society for Surgery of the Hand
Dr. Michael Tantillo is currently affiliated with the following hospitals:
Beth Israel Deaconess Medical Center
Beth Israel Needham Hospital
Faulkner Hospital
Dr. Tantillo is a former instructor in Surgery at Beth Israel Deaconess Medical Center, Harvard University. He is also widely published in medical journals and professional articles.
Dr. Tantillo accepts flexible financing programs to help patients afford their chosen treatment with less financial hardship. Please contact the office for an in-depth and personalized consultation.
Contact
Michael B. Tantillo, MD
235 Cypress Street #210
Brookline, MA 02445
(617) 383-6250
cosmeticsurgeonboston.com