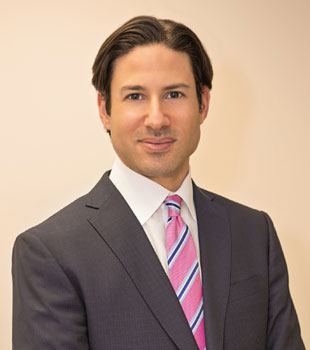 Dr. Robert Cohen is a Santa Monica based surgeon who offers some of the finest aesthetic services in California. He is well-known locally, regionally, nationally and internationally as a leader in the field of aesthetic medicine. Dr. Cohen is a recognized Diplomate of the American Board of Plastic Surgery.
Dr. Cohen specializes in complex breast surgery techniques, including tuberous breast corrections, revisions to previous surgical endeavors and combined surgical techniques. However, he also is proud to offer world-class general plastic and cosmetic surgery services, including body sculpting, mommy makeovers, post-weight loss skin revision, facial surgery, wrinkle treatments and male plastic surgery. Robert Cohen is a sought-after physician with patients travelling from around the world to be treated in his Santa Monica, California office. Patients feel safe knowing that in addition to his undeniable medical credentials as a surgeon, he is also certified in Advanced Cardiac Life Support.
Dr. Robert Cohen Education
Robert Cohen knew from the time of his teenage years that he wanted to become a plastic surgeon and therefore set himself firmly on the path of attaining this ambitious goal. Dr. Cohen recognized his gift for artistic expression and always excelled scholastically, enabling him to complete a prestigious medical education with the promise of a rewarding career at its culmination.
Robert Cohen earned his Bachelor of Arts with a dual major in Philosophy and Biology from Emory University before going on to earn his Medical Doctor degree from The Tulane University School of Medicine. After graduation, Robert Cohen became a General Surgery Resident at Dartmouth-Hitchcock Medical Center, followed by a residency in Plastic and Reconstructive Surgery at the same institution. Later, Dr. Cohen became the Chief Resident in Plastic and Reconstructive Surgery at Dartmouth-Hitchcock Medical Center.
Rather than pursuing private practice immediately, Dr. Cohen invested additional time in honing his craft and gaining valuable experience by completing post-graduate training, including a 12 month ASAPS-Approved Aesthetic Surgery/Laser Surgery Fellowship and a Marina Plastic Surgery Associates Fellowship, in Affiliation with the University of Southern California Division of Plastic and Reconstructive Surgery.
Dr. Robert Cohen Affiliations
Dr. Cohen is a prominent member of the following professional organizations: The American Society of Plastic Surgeons, The American Society for Aesthetic Plastic Surgery, The Plastic Surgery Educational Foundation and is a fellow of The American College of Surgeons.
Dr. Cohen is presently affiliated with Paradise Valley Cosmetic Surgery and Outpatient Surgery Centers, Scottsdale Healthcare Osborn/Greenbaum Specialty Hospital, Scottsdale Healthcare Shea/Piper Surgery Center, Saint John's Hospital and Pacific Coast Plastic Surgery Center.
Robert Cohen is a widely published medical author, having written or co-written an exhaustive variety of articles, textbook chapters, journals, studies and presentations. Dr. Cohen is very active in advancing the plastic surgery sector by offering his extensive expertise to help other doctors to improve their own skills.
Robert Cohen M.D. Up Close
Robert Cohen is a unique healer with a strong sense of responsibility to humankind, regardless of their ability to pay for services. Dr. Cohen has provided charitable medical services for needy people in Vietnam, focusing on cleft palate repairs that are truly life-changing. He is also a founding member of Doctors Ought to Care (D.O.C.), Tulane Chapter.
Robert Cohen has been called upon to provide consulting services by many of the leading medical product companies and breast implant manufacturers in the world today, including Mentor, LifeCell, Sientra and Pacira Pharmaceuticals. Doctor Cohen is widely regarded as one of the best educators in the field of plastic surgery and plays active roles in many peer-enrichment activities, such as professional organization support and participation in medical conferences.
There is no doubt that Robert Cohen is the doctor to see in the Greater Los Angeles area when it comes to any type of aesthetic breast surgery. He is the go-to expert for all patients who are seeking the highest quality breast augmentation, lift or reduction, as well as nipple surgery or any type of advanced revision technique. His friendly staff helps patients to achieve their body image goals and the doctor himself is perfectly attentive to the individual needs and expectations of every client. It is no wonder that Dr. Cohen's patients provide the most ringing endorsements of his services, results and professional demeanor. Please contact the doctor at his Santa Monica location to find out how he can help you to feel better in the skin you're in.
Contact
Dr. Robert Cohen
1301 20th Street #350
Santa Monica, CA 90404
(310) 576-3635
drrobertcohen.com