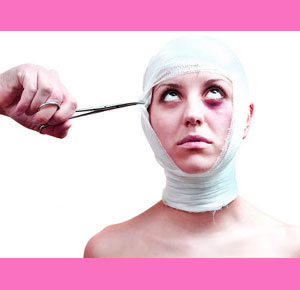 Botched cosmetic surgery is most often the result of poor surgical performance on the part of the operating doctor. Many doctors who perform plastic and cosmetic surgery are not qualified to do so. Although they are allowed by law to operate, they have not been trained specifically as plastic surgeons. Hiring one of these under-qualified doctors to do plastic or cosmetic surgery is like hiring your gardener to repair your new expensive sports car.
This essay provides guidance on preventing cosmetic surgery nightmares from happening to you.
Explanations for Botched Cosmetic Surgery
Maybe hiring that dental surgeon to do Botox was not such a good idea.
Maybe hiring that podiatrist to remove varicose veins was not so smart.
Maybe hiring that general surgeon to perform breast augmentation was not such a brilliant revelation.
Maybe hiring that nurse to do a chemical peel was a big mistake.
Maybe the janitor would have been a better choice… or the valet parking attendant or… I think you get the idea here.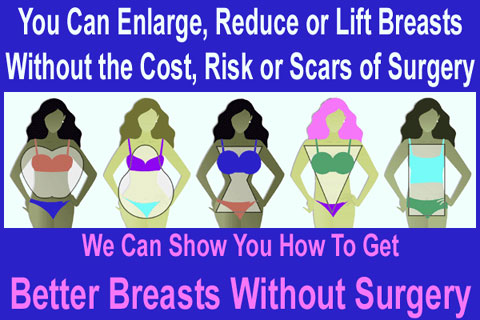 Avoiding Botched Plastic Surgery
Your choice of doctor will do more to determine your final breast aesthetics than any other single factor during your surgery. Take time when considering potential candidates who might perform your operation.
Do not simply use some doctor because they are convenient.
Do not choose them because they are cheap. Actually, this might indicate a real problem when considering their skill level.
Do not use a doctor because your aunt used them in 1972 for a face lift.
Hire a doctor for one reason and one reason only: Hire them because they are the best doctor for the job.
If you have to pay a little more, then do it.
If you have to travel a little further, then so be it.
If you have to wait a little longer to save for the operation, then wait.
You must be 100% sure of your choice, because once you get on that operating table, you are trusting your choice of surgeon with far more than your future appearance. You are trusting them with your life.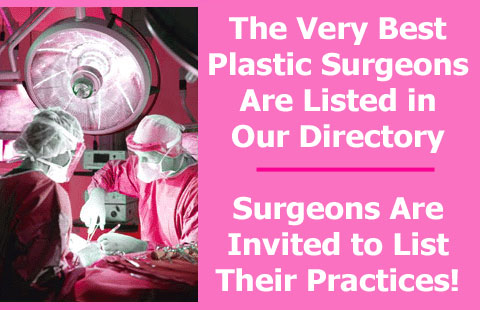 Preventing Botched Cosmetic Surgery
Prevention is the key here. If you cut corners, and go for the cheap or easy way out, there is a good chance you will not be happy with your final results. In this case, you will have to waste more time, money and energy trying to find a better doctor to fix the problematic issues. That is, if they are fixable at all.
Do things right the first time. Hire the best doctor for the job. Make the surgical process easier on yourself. Nothing is more reassuring then going to sleep on the operating table knowing that your doctor is the best there is. You will feel relaxed and confident knowing that you have done everything possible to achieve the results you so desperately desire.
Do not gamble with your body and your life. Hire a trained professional.
Plastic surgeons are some of the best trained and knowledgeable of all medical professionals and there is a good reason for this. Plastic, cosmetic and reconstructive surgery requires specialized training not available to general medical professionals.
The bottom line is: If you want to look great, you have to hire a great doctor. When it comes to cosmetic surgery, this great doctor must be a qualified plastic surgeon.
To make sure you are on the right track, be sure to inquire about board certifications when interviewing potential surgeons.