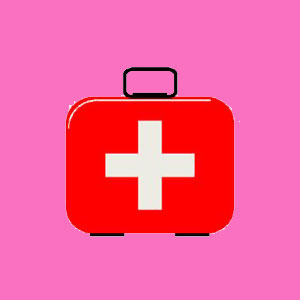 Breast enlargement cream describes any topical product which is intended to be applied directly to the breasts in an effort to increase their size and fullness. This category of non-surgical breast augmentation products includes creams, oils, lotions, poultices, ointments and salves.
There are literally thousands of these topical products available on the market and it is wise for the consumer to investigate any product thoroughly prior to purchase or usage. Better yet, women should talk to their physician about any product, before even considering its use.
Breast Enlargement Cream Products
Some of these topical products claim to be made from all natural herbal and botanical ingredients, while others claim to be the result of scientific blending of pharmaceutical-grade components.
Most products come complete with "scientific evidence" that they work miracles for increasing breast size, although the fine print often tells the truth.
The overwhelming majority of these products do nothing at all to increase breast size, nor firm or tone breast tissue. While it is impossible to generalize about every product on the market, statistics demonstrate that many of these products are a scam and some might even pose a considerable health risk.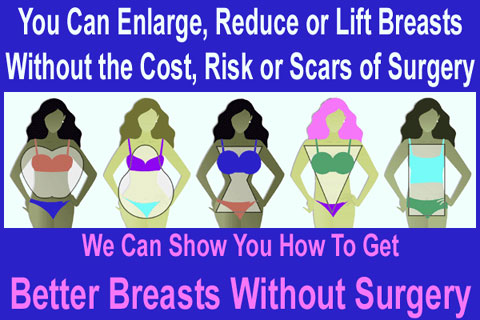 Breast Enhancement Cream Instructions
These topical products are for use directly on the breast tissue and claim to work through various methods. Most claim to increase cellular expansion and replication through increased collagen production.
Many products insist that successful results might take extended use, which offers the company a chance to sell large quantities of the product before the customer gives up hope and abandons the program. It is no surprise that most of these products are very expensive and come in amazingly small sized containers.
Breast Enlargement Cream Evaluation
Let the buyer beware! This is the best advice on topical breast enlargement and breast firming creams. Many of these products are simply overpriced and under-performing wastes of money.
If the product you are considering is not harmful in any way and is fairly priced, then you can proceed in trying it out. If there is no potential for great loss, the attempt might be worthwhile, even if the results are mild and due to a placebo effect.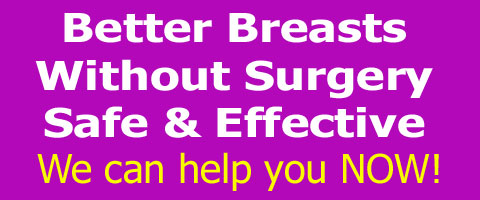 However, be very careful about pricey options or long-term commitments. These are designed for one purpose only; to get your hard earned money.
We would love to announce better experiences with these products, but unfortunately, we have simply not seen many positive results.
If anyone has actually experienced significant size increase as a result of any of these products, we invite you to write to us and let us know.
Other options for increasing breast size without surgery are detailed in our nonsurgical breast enhancement resource section.