There are many different breast enlargement pills available on the market and women are obviously intrigued by the prospect of having larger breasts, without having to undergo any surgery. Most of these products are sold through the mail or online, but some are available through beauty spas or even certain doctors. Although a few noninvasive breast enlargement products might work, many are simply ineffective and might even pose a risk to your health.
When it comes to non-surgical breast augmentation methods, breast enhancement pills are among the least regulated and least predictable modalities.
Varieties of Breast Enlargement Pills
The majority of these products are composed of herbal and botanical ingredients, which have demonstrated potential breast enhancing abilities. Unfortunately, the ingredients are not always fresh and might lose many of their augmenting properties throughout the manufacturing process.
Other products might contain some manufactured medical grade pharmaceutical substances, which might be regulated in some areas of the world. These formulas are typically available through a doctor, by prescription, or on the "black market". It is not advised to use prescription quality products, unless they are given to you by a qualified physician.
The remainder of these breast growth pills might contain actual or synthetic hormones, which can be manufactured or derived from humans or animals. These products can also be quite dangerous and might have a variety of side effects.
Make sure to consult with your doctor prior to using any breast enhancement pills.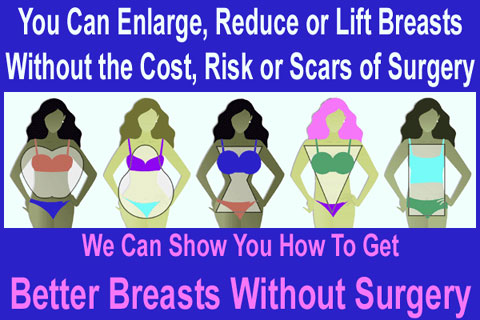 Will Any Type of Pills Increase Breast Size?
The vast majority of these products are either completely ineffective or virtually ineffective. Even women who do experience breast growth will typically report only a token increase in size and fullness.
Research to support many product claims is typically conducted by the manufacturer, leading to skewed results and abundant "fine print".
Some products might be mildly to moderately effective and some women have enjoyed decent growth from using these breast pills. A few women who enjoy positive effects might actually be experiencing a breast enlargement placebo reaction to the product.
There are thousands of these growth-inducers on the market and it is impossible to keep up with every individual brand name and formula. I invite you to write to us and share your experiences using any form of breast enlargement product. Your input is greatly appreciated.
Breast Enlargement Pill Warnings
Non-surgical breast enhancement is an industry which is known for having many scams and false products. As a buyer, you must beware of financial loss, as well as potential health hazards from many of these unregulated or under-regulated breast growth pills.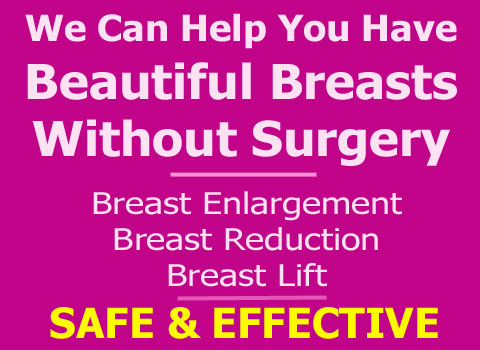 Many of these products are sold in large quantities, which are recommended by the manufacturer to achieve optimal results. Really, what this often means is that they only have 1 chance to sell you their ineffective garbage product, so they better offer it in bulk.
Don't spend a lot on any unproven product. If you can find a safe, inexpensive breast enhancement pill, feel free to give it a try. If it works, tell the world about it.
It is always a good idea to show a doctor the product prior to using it. Don't be embarrassed to consult your doctor about breast enlargement. It is better to learn about safe and effective methods that work, rather than seeing a doctor for emergency health problems, due to some unproven and dangerous pill you decided to take on your own.
There might be a few products that work well and many others that work a little. Just remember that for every 1 pill which actually produces breast growth, there are 1000 that simply produce financial loss and frustration.