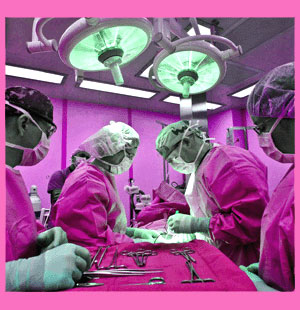 Breast implant surgery is the process of using artificial breast prostheses to increase breast size and/or change breast shape and symmetry. Breast implants come in a variety of shapes, sizes, profiles and materials and have been used in modern augmentation mammoplasty procedures since the 1960's. Breast augmentation surgery has become one of the most popular cosmetic procedures and is also one of the most sought after specialties for doctors who practice plastic and cosmetic surgery.
This treatise provides an overview of enlargement surgery, including detailing the mindbody reasons why the technique is so popular.
Catalog of Breast Implant Surgery
Breast enlargement comes in a seemingly endless variety of procedures, each of which has been developed to offer a particular benefit. Surgical procedures can be described by their entry incision placement, implant material utilized or anatomical implant location.
For example, a woman might undergo breast enlargement using an inframammary incision, silicone cohesive gel implants and submuscular placement.
Sometimes, augmentation is combined with other surgical techniques, such as mastopexy or nipple surgery to offer a completely revitalized breast, all in one operation.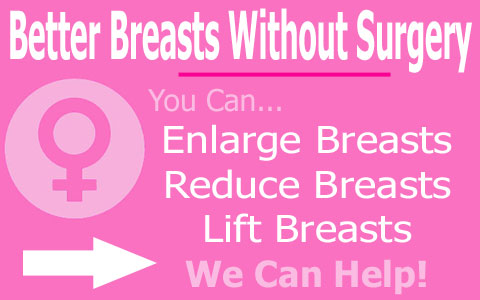 Doctors Who Perform Implant Surgery
Cosmetic surgeons who specialize in breast augmentation are very easy to find. The procedure is relatively easy to perform, very profitable and today's doctors receive large incentives and support from implant manufacturers.
However, finding a doctor who is a true artist when it comes to aesthetic breast surgery is another matter. Results can vary greatly and achieving a natural and beautiful look depends greatly upon the surgeon's experience and patience.
Remember to choose a doctor based upon several crucial factors, not just price. Be sure to have confidence in your surgeon and talk about all the risks and expectations for your proposed procedure.
Results speak louder than words. Ask to see lots of photos of actual patients and make sure that the doctor can perform their best work on you.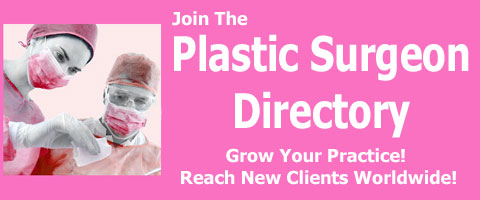 Breast Implant Surgery Results
Although most people think of breast implants as enacting a tremendous physical change in the body of a patient, the far more important changes occur in the mind. A women who has emotional body image issues with her breasts will often suffer from anguish, shyness, insecurity and a general lack of confidence.
If augmenting your breasts is a serious and well thought-out solution to your body issues, then you can proceed with certainty, knowing that life will change for the better after surgery. Sure, you will have larger breasts, but better than that, you will enjoy an improved sense of self, an increased femininity and finally have the confidence to do anything you want to accomplish.
For many women, the process of receiving breast implants is an announcement of independence, a declaration of empowerment and a step towards achieving control of their lives. Maybe you have not considered the psychological aspects of breast surgery, but these internal motivators should certainly be the main reasons for your desire to attain perfect breasts.