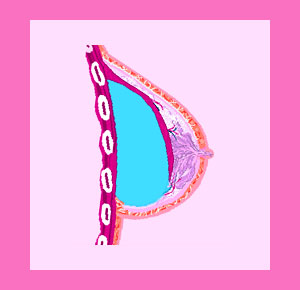 Dual plane breast implants are a combination approach which utilizes the best facets of both submuscular and subglandular positioning. The common name for the surgical procedure is subpectoral breast augmentation and it has become one of the hottest methods of surgical breast enlargement available today. Subpectoral implants offer a well-balanced mixture of lifelike look and feel,combined with just enough muscular support and fullness, with the added benefit of very aesthetic limited downside.
This discussion focuses on the subpectoral surgical technique for positioning breast implants.
Dual Plane Breast Implant Anatomy
Subpectoral implants are surgically located partially underneath the pectoralis major muscle in the upper chest.
This muscle covers the upper half or so of the implant, leaving the bottom of the implant free to descend into the subglandular breast pocket.
The implant exists both under and over the muscle at the same time, creating a dual plane approach.
This surgery is a bit involved, but placement of the implant in this highly-specific anatomical location helps to ensure symmetry and optimal aesthetic appeal.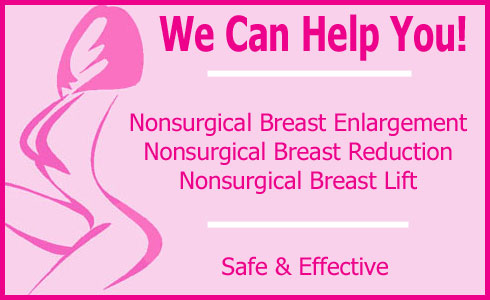 Dual Plane Appearance
The look of dual plane augmentation is very natural and realistic. The upper part of the breast implant is well camouflaged by layers of organic tissue and muscle. The muscle helps to hold the upper half of the implant firmly against the chest wall, creating a natural sloping contour without the obviously enhanced look, which is characterized by an overly rounded top section.
The lower half of the implant drops into the subglandular space, creating a realistic bottom contour which features the natural roundness and movement of an organic breast, with the added benefit of additional fullness.
Quite simply, this approach is very aesthetically pleasing and is noted for often creating perfect breasts in many patients.
Feel of Dual Plane Breast Implants
The implant material will influence the general feel of the breasts. Silicone implants are far more realistic than saline.
Generally, the feel of subpectoral implants is firm and taut at the top of the breast and softer and more pliable at the bottom of the breast. This is similar to a natural bosom and the added coverage of the pectoral muscle helps to disguise any tell tale signs of the implant shell.
Most women describe this approach as a nice compromise between firm and soft, natural and enhanced. A good doctor can create a feel described as large but firm, upright but realistic, supported yet natural.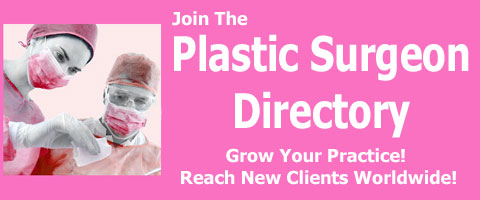 Dual Plane Breast Augmentation
Surgical innovation continues at a rapid pace. Subpectoral breast surgery is a tremendous leap forward and offers unsurpassed realism for the majority of women seeking larger, better breasts.
The procedure is not performed by every cosmetic surgeon, but those who do practice it often highly recommend it to their patients.
If you are considering breast augmentation surgery, consult with a qualified plastic surgeon to find out if subpectoral placement might assist in creating the beautiful breasts your heart desires.