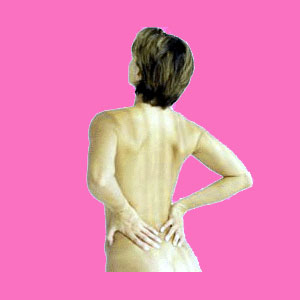 Back pain from large breasts is a real problem for many well endowed women. Back pain can be a misery and may endure for many years, limiting functionality and even creating disability in rare instances.
Back pain due to voluminous breasts does not respond to the usual variety of treatments, since there is an unresolved anatomical causation. Many women are able to minimize their back pain using conservative measures, while others eventually resort to breast reduction as their ideal solution.
Relieving Back Pain from Large Breasts
Back pain is an epidemic condition which affects up to 85% of all adults at some point in their lives. Back pain is most often blamed on some structural issue in the spine, but can be traced to large breasts, as well.
Just because you have big breasts and back pain does not indicate that the 2 are directly related, although they may be. Breast size can be a scapegoat for back pain, just like any number of structural issues in the spine or musculature.
One thing is for sure, misdiagnosis is rampant in the back pain sector and many patients never find true lasting relief from their torturous symptoms.
Learn more about related neck pain and shoulder pain due to heavy breasts.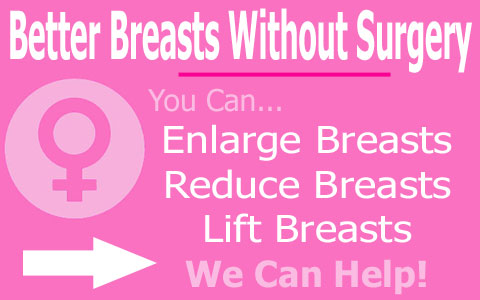 Breast-Related Back Pain Solutions
Non-surgical treatments for large breast back pain include wearing custom bras which help to limit and distribute the force exerted by large breasts. These bras are not generally very aesthetic looking, but can be highly effective for providing relief to many women, especially those with borderline size concerns.
Non-surgical breast reduction methods are generally a waste of time and money, but a few may have some measure of value for select patients.
Breast reduction surgery is a sure fire way to make the breasts smaller and lighter. However, although this surgery is predictable in its outcome, many women continue to have pain. In these instances, the causation of pain has been mistakenly identified or there has simply been too much damage done to the spine and skeleton for the symptoms to disappear completely.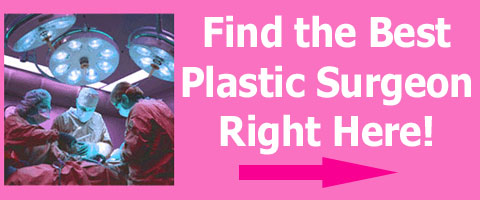 Back Pain from Heavy Breasts can be Torturous
Large breasts will reshape the spines and skeletons of virtually every woman, with time. This is particularly true of women with light bone structures and small frames.
Lifestyle and bra choices can contribute to, or delay, these anatomical changes for the better or worse. The longer back pain continues, the harder it will be to cure, regardless of the methods used.
If your large breasts are the source of significant pain, make sure to consider all your options carefully, but think about a breast reduction among your surgical options if the pain is truly drastically affecting your quality of life.