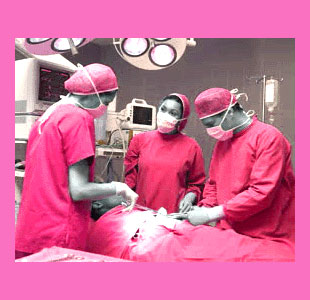 Black plastic surgery is a niche specialty inside the general aesthetic surgery industry. Darker skinned women of all ethnicities require special care to preserve their unique bodily and facial characteristics, while still allowing them to fulfill their body image desires. It is no surprise that black cosmetic surgery has become one of the fastest growing of all aesthetic surgery applications.
This resource section profiles many of the most popular procedures used to treat patients with black skin tones. Furthermore, the special risks of surgical interventions on black skin are covered in great detail.
Black Plastic Surgery Considerations
The most important criteria to consider when operating on a black or dark skinned patient are to preserve her ethnic identity and to be very careful not to scar her skin.
Dark skin is prone to the development of noticeable or even raised scars during surgery. Keloid scars are possible and can absolutely ruin an otherwise flawless surgical result.
Surgeons should consult with black patients in great detail to avoid altering their physical form beyond the natural variations of their genetics. A black woman who is given Caucasian or Asian features might be greatly disappointed if she merely wanted to fine tune the beautiful features she was born with, rather than recreate her entire look.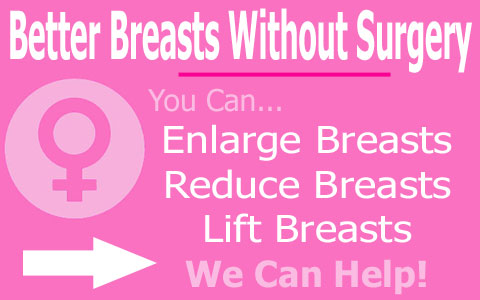 As a black woman, make sure to be very specific when discussing body image goals with your doctor.
Breast implants for black women have decreased in popularity in some medical markets, while still being in high demand in other regions. Breast augmentation for black women must take into account the increased risk of scarring, making some procedures less desirable than others.
Breast reduction for black women and breast lift for black women have grown in popularity over the past 2 decades and are now some of the most commonly requested surgical interventions by female people of color.
Black cosmetic surgery should never compromise the unique cultural identity of a patient's face or body.
Dark Skin Aesthetic Surgery
In the past, many black women endured plastic surgery which was not designed to maximize their individual beauty and often produced results which looked odd and certainly not natural. Now, many surgeons have extensive experience in optimizing the look and feel of a black woman's body, without altering her to appear unnatural.
Specific techniques have been developed to preserve the beauty of the black female form and take extra special care of her often delicate skin.
Finding a specialist in black aesthetic surgery should be a priority for every woman of color who is considering surgical enhancement of her face or figure.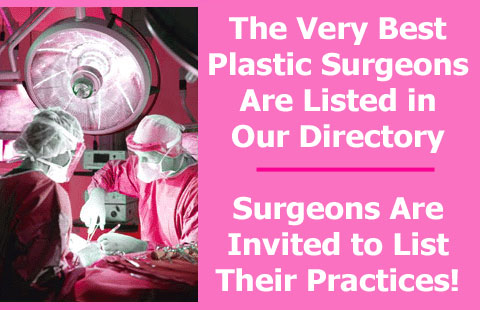 Black Plastic Surgery Tips
The black female form is beautiful to behold in any of its natural variations. Adding cosmetic enhancements to the body should make a woman look like a better version of herself, not like another women altogether. This is especially true if the altered features appear completely unnatural on the black anatomy.
Black patients who are interested in plastic surgery should take extra time to research their options and find an especially experienced plastic surgeon who is familiar with the ins and outs of black skin.
Proper preparation will ensure a far better post-operative aesthetic and will preserve all the natural beauty which makes you who you truly are.