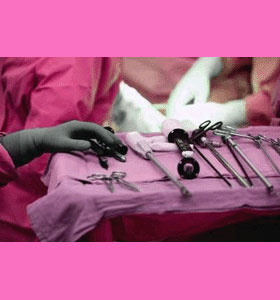 Cosmetic breast augmentation is a particular form of breast enlargement surgery used to enhance healthy breasts. Meanwhile, breast reconstruction is a restorative plastic surgery procedure and does not qualify as a purely cosmetic operation. Cosmetic surgery is growing in reach and popularity year by year, as more patients turn to this practice to give them the body they have always dreamed of having.
The main point to remember is that cosmetic procedures are geared towards improving typical breast tissues, simply to please the body image goals of the client. Plastic surgeries are geared towards fixing injured, damaged or missing breast tissues for humanitarian purposes.
Cosmetic Breast Augmentation Operations
Cosmetic surgery is performed to increase the aesthetic quality of a particular body part. In the case of breast augmentation, the operation can be used to simply increase breast size and fullness, or can be performed to create better breast symmetry or correct a congenital or developmental abnormality.
Breast augmentation can be an expensive procedure, but is certainly not outside of the means of any women who truly desires it and is willing to save for the operation.
The physical changes brought about by breast augmentation can be breath taking, but the changes to the individual's confidence and body image are truly the most important alterations created post-operatively.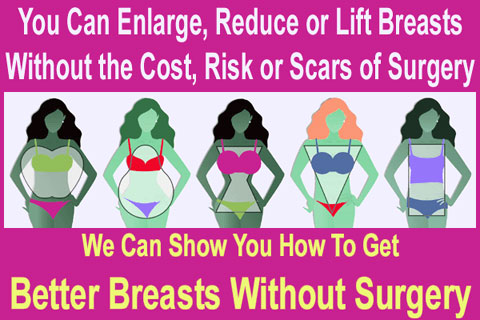 The positive emotional changes experienced by their patients are truly a satisfying benefit enjoyed by cosmetic surgeons around the world. In fact, many women have a difficult time finding the words to truly express the thanks they feel towards the surgeons who have changed their lives, in such positive and meaningful ways.
Breast Enlargement Approaches
There are many options when it comes to the actual method used during the surgical procedure. Women must choose from a range of incision placement options, anatomical placement options and breast implant style and material options.
This might seem like an overwhelming process at first, but your doctor will help you to make the right choices for your particular body type and lifestyle.
It might also help you to speak to other women who have also undergone augmentation mammoplasty, in order to learn what worked well for them.
Looking at actual photos of before and after results is a great tool, but is only useful if the photos reflect a body type similar to yours and a surgical result matching your desired expectations. Searching through hundreds of photos, which do not meet your criteria, will only serve to confuse you and make it more difficult to make a final choice.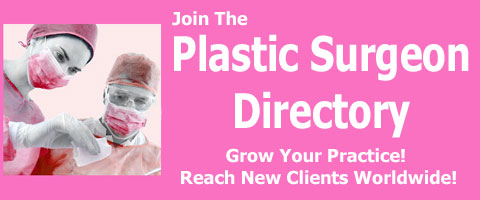 Cosmetic Breast Augmentation Motivations
Think about why you desire a cosmetic procedure, before even contacting a surgeon. Make sure that surgery is indeed what you really desire and that you want it for the right reasons.
Internal motivations should be the main reasons why you seek larger, fuller breasts. If you are hoping that new breasts will fulfill mostly external motivations in your life, you will most likely be disappointed with the final results.
If you want new breasts for a just cause, and take the time to learn the facts about your options before making your final choice, you are almost guaranteed to be ecstatic with your new wonderful breasts.
Talk to your doctor to learn more about your options for breast augmentation surgery. Do not be afraid to ask them for help and guidance. They are available to help you and ensure that you will be happy with your choices.