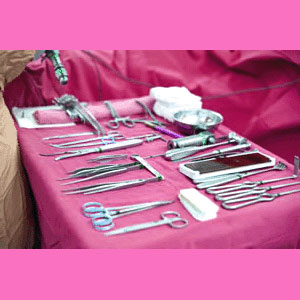 Cosmetic surgery is a particularly focused aspect of medicine and a subspecialty of plastic surgery. While plastic surgery is a wider spectrum of care concerned with restoring form and function to damaged, deformed or abnormal tissues and structures, the cosmetic specialty is wholly concerned with improving aesthetic qualities in normal and functioning tissues and structures. This resource section provides insight into the fascinating and vital cosmetic sector of medicine.
The articles in this section cover many topics related to cosmetic improvement of the anatomy and provide patients with valuable research material, which should be read prior to undergoing any type of operation.
Cosmetic Surgery on the Breasts
Breasts are the very symbol of femininity and an inherent feature of the female gender identity. Women are usually emotionally sensitive and judgmental about their breasts. Women who suffer from any actual or perceived problem, abnormality or deficiency in their breasts are likely to endure considerable psychological anguish and emotional hardship throughout their lives.
Cosmetic breast surgery is one of the best modalities of correcting physical breast problems, while more importantly, resolving the painful and deeply-held emotional issues stemming from the physical condition. It is no surprise that cosmetic surgeons are often referred to as "psychologists with a scalpel" since their physical work enacts such powerful psychological effects in the mind of the operated patient. Cosmetic breast surgery is therapeutic at so many levels and can do more to correct serious emotional body image issues and personality disorders than any other form of treatment.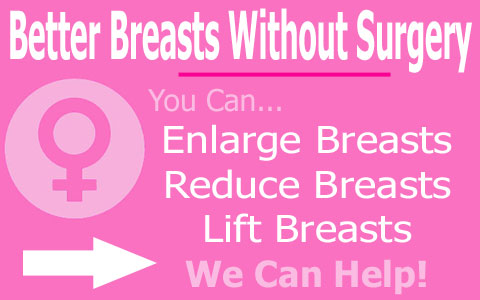 Cosmetic Procedures
Cosmetic procedures for men have grown in scope and popularity.
Aesthetic surgery encompasses both plastic and cosmetic operations.
Plastic surgery procedures can enhance any area of the body and provide positive benefits to the psychoemotional self.
Bad cosmetic surgery disappoints in its results, sometimes even making the patient suffer a terrible complication or health issue postoperatively.
Mammaplasty is a general term for any manner of breast surgery.
The benefits of plastic surgery extend far beyond the mere anatomical and into the psychological realm, as well.
Plastic surgery for children is commonly performed to correct trauma or congenital defects, such as cleft palate or other injury. Meanwhile cosmetic surgery for children is much more controversial, since these techniques might be performed for vanity reasons alone.
Plastic surgery photos are very useful in helping patients to find the best techniques to achieve their own body image aspirations.
Breast plastic surgery describes reparative techniques used to restore the look and feel of damaged or diseased breasts. Meanwhile cosmetic breast surgery provides elective enhancement to normal breasts.
Teen cosmetic surgery is a highly controversial topic, since so many of today's teenagers desire premature surgical enhancement.
The financial cost of cosmetic procedures is small compared to the actual value imparted to the treated patient.
The benefits of breast surgery can help women with many body image concerns to realize their true vision of an ideal self.
Virtual plastic surgery consists of special computer software that can accurately depict the anatomical changes of common surgical techniques without having to actually undergo the procedure.
Medical tourism is a growth industry that involves travel for the sake of undergoing healthcare.
International breast surgery is now a huge industry, with quality surgeons practicing in many areas of the world.
Benefits of cosmetic procedures are well known to patients and practicing psychologists.
Plastic and reconstructive surgery has worked virtual miracles for patients who have suffered mind and body due to injury, disease or congenital or developmental defects.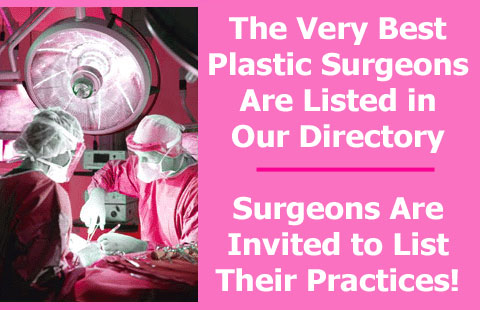 Value of Cosmetic Surgery Treatment
Although surgery is not right for every problem and every individual, it is certainly a valuable option to consider if you have aesthetic concerns with your body. This is doubly true is the problem is easily correctable and causes you significant emotional pain. Remember that the mind, the body and the spirit are equally important parts of the human trilogy. No single facet is more important than the others and every aspect will certainly affect the other two. If you can fix a physical problem, you will be resolving mental and spiritual issues, as well. Investing in a surgical solution for the right internal motivating reasons is a noble way of seeking self improvement.
When it comes to aesthetic surgery, take time to learn about all your options and the facts of each procedure. Be careful to be objective when doing your research and consider the negative aspects of any procedure along with the positive. Once you are focused and confident in your decision to proceed with surgery, consult a qualified cosmetic surgeon to discover how an aesthetic procedure can make drastic and powerful changes in your body and your life.
We provide expert guidance on achieving the best results from nonsurgical breast enhancement products and practices in our critically acclaimed book: Better Breasts Without Surgery. Best of all, you can get help 24 hours a day from anywhere in the world.