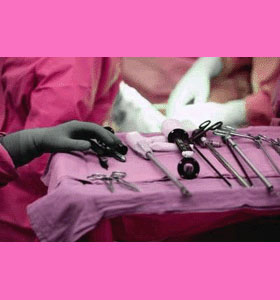 Full breast reduction is also commonly known as a traditional breast reduction, a keyhole pattern reduction, Wise pattern reduction, anchor scar reduction or inferior pedicle technique. The full reduction is a very complicated procedure and is in fact, the most invasive of all cosmetic breast surgeries.
This report profiles the full reduction mammoplasty approach and contrasts it against the less invasive modified breast reduction. We will detail all the advantages of the full procedure, as well as explain the additional risk factors which may be involved.
Full Breast Reduction Explanation
Traditional full reduction involves placing 3 separate incisions on the breast.
The first is a periareolar incision which surrounds the outer border of the areola.
The second is a vertical incision from the lower center of the areola to the middle of the inframammary crease.
The last is a horizontal inframammary incision across the anatomical fold at the bottom of the breast.
In this full procedure, the surgeon will remove significant amounts of excess breast tissue and excise stretched out skin to reduce overall breast size and bulk. The interior of the breast will be re-sculpted and re-configured to a new smaller and rounder shape.
The nipple will be repositioned at a higher and more youthful placement on the breast mound. Finally, the remaining breast tissue will be gathered together and sutured, creating the new smaller and firmer breast.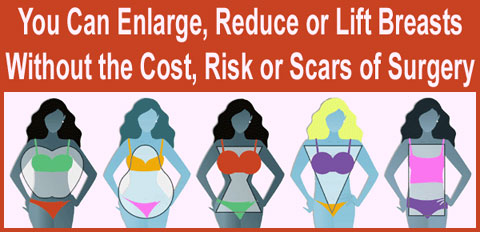 Indications for Full Reduction Surgery
Vertical breast reduction is a less invasive and preferable option for women who can be successfully treated using this procedure. However, some particularly large breasted or ptotic breasted women might still require the more invasive full pattern approach. Only your cosmetic surgeon will be able to determine which technique is best for your particular breast condition.
Do not be afraid of exploring less invasive options, since the very best breast reduction specialists can achieve incredible results using the latest surgical techniques. Less invasive equates to less healing time and less scarring, so it is a topic worthy of discussion with any surgeon you are considering using to perform your operation.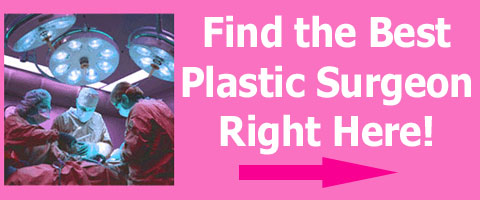 Full Breast Reduction Pros and Cons
Although the full reduction procedure is complicated, invasive and expensive, it is still a valuable tool in any surgeon's arsenal. It is the best procedure for some patients, despite its drawbacks, and can achieve positive life-altering results.
Undergoing breast reduction is a difficult choice to make and should never be decided upon impulsively. Take your time to fully investigate your options and interview several plastic surgeons.
Once you know all the facts about reduction surgery, you can make a knowledgeable and informed choice as to whether or not it is the right decision for you.
Make sure to ask your doctor for additional information on breast reduction and how it can make positive changes in your life, physically and psychologically.