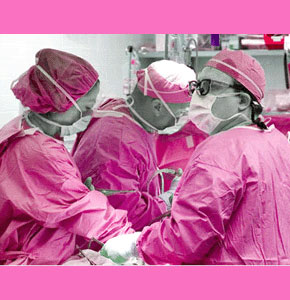 The inverted T breast lift is commonly called a full mastopexy or anchor incision mastopexy. This technique is at the extreme end of the invasiveness scale when it comes to cosmetic breast surgery. The inverted T incision is still in use, but has been replaced by the vertical breast lift in all but the most severe large breasted ptotic conditions.
This report provides an overview of the inverted T mastopexy, including its positive and negative considerations.  Alternative surgical options, which feature fewer risk factors, are also detailed in full.
Inverted T Breast Lift Pattern
The name of the technique comes from the shape of the incisions placed to accomplish the breast re-sculpting.
The largest incision is placed horizontally across the inframammary crease.
The next incision is made vertically in the center of the lower breast, from the breast fold up to the border of the areola.
The last incision circumnavigates the areola, creating an anchor shape or inverted T shape.  The periareolar incision is used to raise and reposition the nipple and areola in a more youthful placement high on the breast mound.
The vertical and inframammary incisions are used to remove excess stretched-out skin and tissue.
These incisions are then sutured up with extreme care, rejoining the breast into a new firmer, tighter and perkier shape.
Inverted T Breast Lift Decisions
Before even considering inverted T pattern mastopexy, make sure that this is truly the best surgical method for achieving your goals. Many women can be successfully lifted using a modified mastopexy technique, which will be less expensive, less invasive and far easier to recover from.
If the only method of achieving lasting and significant lift for your large and ptotic breasts is indeed a full mastopexy procedure, such as the inverted T, then you must really consider the pros and cons in order to determine if you are better off with the surgery or without it.
Having realistic expectations and a deep understanding of the potential for scarring and complications is crucial to making this difficult choice. The decision is very personal, but ultimately comes down to one question:
Are you happy with your breasts, or are least able to live with them, or are they causing you physical and emotional concerns?
If they bother you that much, the answer to your question is obvious.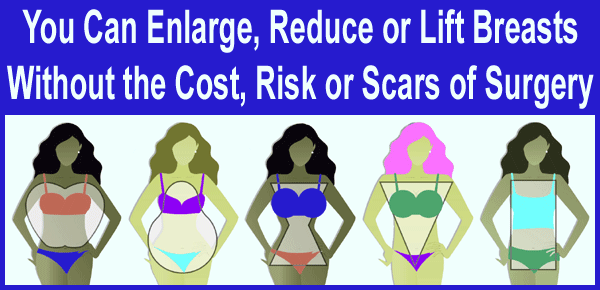 Inverted T Breast Lift Opinions
The inverted T mastopexy is old technology. Like other older surgical techniques, it is still useful, but there is often another better option for many women.
If you have medium breasts or large breasts with only moderate sagging, you might want to consider a vertical mastopexy as a less invasive option, offering comparable results.
If you have even smaller breasts and less ptosis, you should definitely not be undergoing this procedure, except in the most unusual of circumstances.
A full inverted T procedure can be combined with breast implant placement for a completely renewed look and feel. This is a logical choice for women who desire a big change, since the incisions can be utilized for both procedures, as can the anesthetic and other surgical costs.