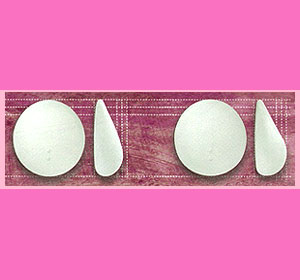 Silicone breast pads come in numerous sizes and styles to accommodate a variety of consumer uses. Silicone is a very realistic material which feels similar to a real breast in texture and weight. Silicone pads, that are placed in a bra, can create a push-up effect for existing breast tissue, while maintaining a natural look and a realistic feel. These pads will also increase perceived breast size and create a fuller, perkier appearance.
This guide helps women to shop for, and use, silicone bra pads.
Applications for Silicone Breast Pads
Silicone pads are placed into a bra, which holds them securely under the breasts. This added bulk in the bra cups helps to support and lift natural breasts, providing a push-up effect which is considered desirable by many women.
The silicone pad will contour itself to the natural breast tissue, creating an almost seamless look and feel.
Silicone bra pads can be used by women with perfect breasts who simply want additional fullness and lift.
Silicone pads can also be used by women with small breasts, to create additional size, roundness and enhanced cleavage.
Finally, silicone bra inserts can be utilized by women with ptotic breasts to lift and firm natural tissue.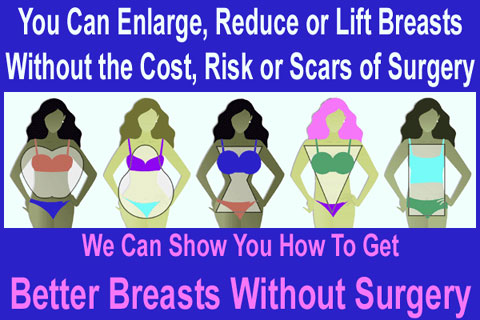 Full Silicone Breast Forms
Full silicone breasts are normally called breast forms or prosthetic breasts. These devices are different than pads, which simply lift and define the breasts.
Although placed inside a bra, full form breast prosthetics cover the entire breast, or the area where a breast should be, simulating an anatomical shape and possibly even featuring a nipple.
These forms can be used over existing small breasts for additional fullness and size or can be used by women who have lost a breast due to injury or mastectomy.
Transgender persons, and men desiring a female appearance, also love these full silicone breast forms, since they are easy to use and very realistic when placed inside a quality bra.
Mindbody Benefits of Silicone Breast Pads
Silicone pads placed in the bra are more of a fashion accessory than a cosmetic solution. The best of these silicone devices, combined with a quality push up bra, can make a drastic difference in a woman's figure, but only while dressed. This is a nice touch for a night out or even daily wear, but will not solve emotional concerns due to problematic breasts.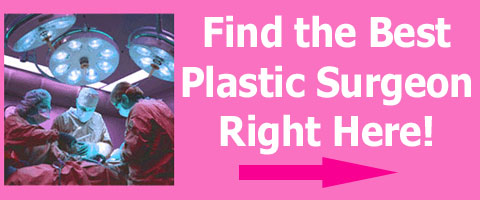 Women who really suffer from psychological issues relating to small or ptotic breasts should consider more permanent and versatile options which actually change the condition, rather than merely concealing it.
Women who are interested in surgical breast reconstruction might have to wait for injuries to heal, or cancer to be fully in remission, to undergo the aesthetic reconstructive part of their surgeries. However, in the meantime, they can benefit greatly from silicone breast forms worn inside their bra.
The most important uses for all these silicone push-up devices are to reassure women of their beauty and help them to overcome any perceived bodily weaknesses. Although pads are a temporary solution, they are still valuable and make day to day life much easier for many women with emotional issues that are tied to their problematic breasts.