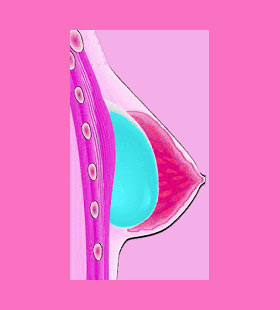 Silicone or saline breast implants are the most common prosthetic choices for women seeking to undergo breast enlargement surgery. Both of these implant styles have been around for many years and have been proven to be the best artificial breasts that medical science can create. Silicone and saline implants share many common characteristics, but also have numerous important differences.
It is crucial to understand the drawbacks and benefits of each style before making the choice on the best breast implant for your particular needs.
Silicone or Saline Breast Implant Construction
All implants have a shell (outer covering) made from silicone elastomer. The main difference between the 2 styles is the filler material inside the shell.
Saline breast implants are filled with a sterile salt water solution, which is not a threat to any living tissue, even if the filler leaks out inside the anatomy. This saline filler will be readily absorbed by the body in the event of a leak.
Silicone breast implants come in 2 basic styles, cohesive gel and traditional gel styles.
Cohesive silicone gel implants are filled with a jelly solid version of silicone, which can not leak out of the shell.
Traditional silicone gel implants contain a viscous gel silicone filler, which can leak out of a compromised shell. This silicone will not be absorbed by the body and will have to be surgically removed.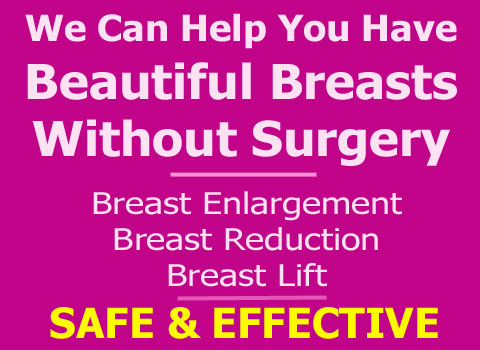 Silicone or Saline Implantation Procedures
Silicone breast implants come pre-filled and must be inserted through a much larger incision. This makes them most suitable for implantation through inframammary or transaxillary incisions. Periareolar incisions are possible, but can be a challenge, especially in women with small areolae. Transumbilical incisions can not be used with silicone implants.
Saline breast implants can be inserted through any type of surgical incision. Women can choose from entry points under the breast, in the underarm, through the nipple or through the belly button.
The implant shell is inserted empty and then filled once inside the body. This allows for a much smaller surgical incision and therefore smaller less obtrusive breast scars.
Silicone or Saline Breast Implants Durability
Saline implants are the most likely to rupture or leak and usually have the shortest effective lifespan. They are also the easiest to replace.
Silicone gel implants last longer statistically, but necessitate a more involved operation, if they need to be replaced. Silicone which has leaked out of the breast implant shell must be located and removed surgically. This can be a challenging and intensive operation for any surgeon to perform.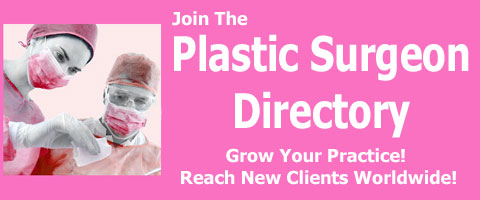 Although cohesive gel implants are relatively new, they seem to hold up the best of all implant styles. The solid construction makes leaks impossible and the cohesive nature of the material makes them hold their shape even if the outer shell is broken.
Choosing Between Silicone or Saline Breast Implants
The choice between implant styles can be tough. In the past, there were clearer reasons why women would choose one style over another. Now that silicone has been re-approved as a safe material for surgical breast implants, the choice is harder than ever.
Talk to your doctor about which implants and procedure would be best for you. Openly discussing your expectations will help you, and your surgeon, to decide if saline or silicone will best meet your demands.
Take your time in choosing and do not let a doctor sell you on one style just because it is all they use. Shop around for doctors and objective information before making your choice. If possible, compare both styles, side by side, so that you can make a more informed decision.