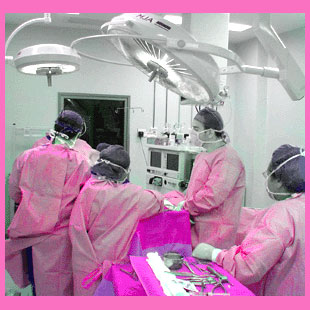 In order to learn the objective breast augmentation facts, you will have to do some independent research using more than one source. Many women rely exclusively on an opinion or advice from the very first doctor they consult with and wind up regretting some of their decisions later on in life.
Before undergoing any cosmetic surgery procedure, it is crucial to understand the big picture and know the risks and benefits of your actions. When comes to breast augmentation surgery, you owe it to yourself to make a enlightened decision based on facts. This article will get you going towards that crucial goal.
Objective Breast Augmentation Facts
Before consulting with a doctor about breast implants, first take some time to research them for yourself. There are many books and internet websites with loads of valuable free information about augmentation mammoplasty techniques.
You can learn all the basics and develop a list of questions to ask a cosmetic surgeon, if you decide to pursue the operation. It is best to be well prepared for the consultation, since so many women think of 100 questions once it is over.
If you have any doubts or fears about the surgery, or the implants themselves, be sure to address these concerns during the time you spend talking to your doctor. There is no limit to the time you can research before undergoing a procedure. There is no rush.
However, acting prematurely may cost you in regret which lasts forever, so take your time and be thorough in your quest for information.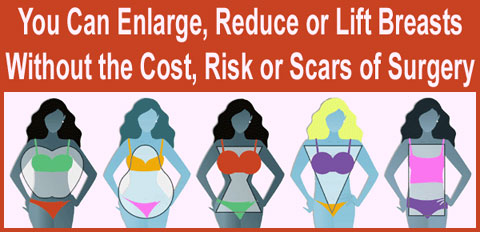 Learning and Understanding Breast Surgery Facts
Before undergoing a breast enlargement procedure, you must realize certain things about prosthetic implants.
First, there is a good chance that you will need to replace them at least one time during your life. Breast implants do not last forever.
Second, you have many choices when it comes to choosing a breast implant which works best for you.
Third, you also have many options when it comes to how the implants will be placed into your body and each has pros and cons worth careful consideration.
Last, breast augmentation operations do have risks and some women suffer unexpected complications due to their implant procedures.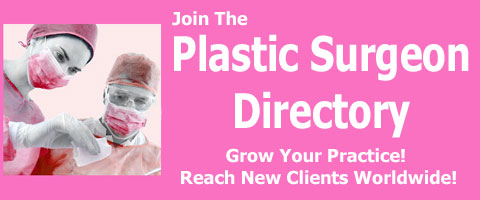 Breast Augmentation Facts and Informed Surgical Decisions
For some women, the dream of larger breasts will make them do anything to fulfill their goal. However, regret can come on strong once you choose a path which turns out to be incorrect for your needs and wants.
There are many non-surgical breast enhancement methods which are advisable for some women to try before acquiescing to surgical interventions.
If you do have you mind and heart set on surgery, then do it right. Learn everything you can and choose your cosmetic surgeon carefully. This is the best advice that we can offer, since your selection of doctor will influence your aesthetic results more than any other factor.
Whatever decision you make, we wish you the best results and hope that you will be truly happy with your choice and your body.