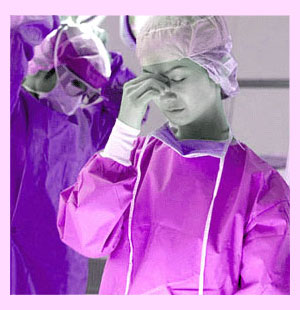 Some women suffer breast implant regrets after undergoing augmentation and then changing their mind about their decision later on. Unfortunately, once placed, breast implants alter the anatomy and can not be removed easily and without additional surgeries. Therefore, we always advise women who are interested in undergoing breast enlargement surgery to carefully consider their choices so that they will not feel sorry for their perceived mistake in the future.
Breast augmentation surgery can be a wonderful experience that can bring a lifetime of happiness and personal satisfaction. However, when breast implants fail to live up to expectations, regret is inevitable and might cause women severe emotional stress, as well as additional financial expenditures.
This vital essay helps women to make wise choices when it comes to breast implants and will even help prevent that bitter feeling of regret should you decide to go forward with augmentation surgery.
Breast Implant Regrets About Prostheses
Many women do not regret their decision to receive breast implants, but at some point become dissatisfied with their choice of actual prostheses. This feeling may occur immediately after surgery or at some future date. Since implants will likely require replacement at some future point, women who only decide to change their implants after many years will not waste time or money if they opt for a revision near the end of the serviceable lifespan of their present prostheses.
One of the main regrets women have after breast enlargement surgery is their choice of size. Most women statistically think they should have chosen a larger size, although a few women feel that they should have gone smaller. This is why the decision on the best size implant should never be made casually or in a spur-of-the-moment whim.
Other women decide that they should have chosen silicone instead of saline or saline instead of silicone. This is common for women who compare results with another augmented patient and decide that the other woman's choice was better than theirs due to the realistic feel, appearance or other characteristic of her prostheses.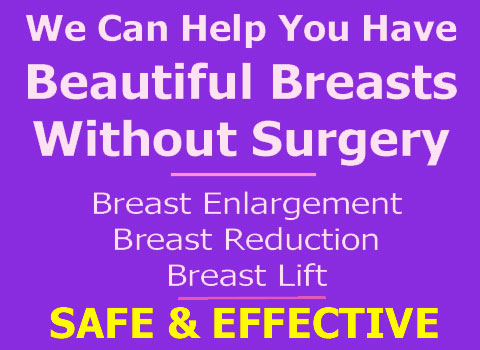 Another factor that might lead to regretful feelings postoperatively is the choice of anatomical placement of the implants. The choice between over the muscle and under the muscle can be a confusing one to make and many women change their minds after living with their new implants for a time.
In order to prevent regret from spoiling your results, be sure to consider each option thoroughly before selecting your implant size, profile, material and surgical placement.
Regrets Due To Breast Scarring
One of the major causes of postoperative breast implant regret is surely the scarring that is possible to experience from most procedural options. Every type of surgical augmentation will leave some scar, but only one method will place the scar in a location that no one will ever see: transumbilical breast augmentation.
Women who elect to undergo periareolar augmentation, inframammary augmentation or transaxillary augmentation will suffer some degree of scarring around the nipple, under the breast or in the axilla, respectively. However, the degree of scarring is highly variable and when scars are very noticeable, women tend to really regret their decision to undergo implant placement. Statistically, the major site of postoperative scarring that bothers women the most is around the nipple, while under the breast ranks a distant second place. Scarring in the underarm is the least bothersome to women, but is still a factor that can diminish the satisfaction with any transaxillary procedure.
Scarring can often be reduced using focused reduction methods, but these treatments come at additional expense and might not be effective enough to eliminate scarring completely and allow the woman to fully enjoy her decision to undergo surgery in the first place.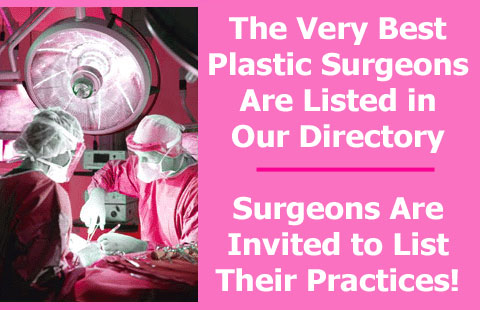 Complete Breast Implant Regrets
Some women simply completely regret their choice to undergo breast augmentation surgery due to an all-around feeling of dissatisfaction. They might or might not have specific aesthetic problems with their results, but just feel that implants are not the right choice for them.
Some women might not enjoy the way they feel implants have changed their social interactions, while others might find that internal voices are highly critical of their decision. Usually, these women simply want to have their implants removed, but once again, this option comes at significant additional financial expense. Furthermore, simply removing implants will often leave breasts looking hollow and ptotic, so a breast lift procedure is often indicated to restore the aesthetics to an acceptable level.
Therefore, it is really critically important never to rush into augmentation surgery, especially for young women. It is always best to take the time to carefully make the decision whether breast implants are right for you now, and will continue to be right for you in the future, before undergoing the operation. If you do decide to move forward and receive implants, be certain to select the prosthetics carefully and discuss all the pros and cons of each surgical option with your doctor for maximum satisfaction.
Finally, be absolutely sure to hire the best surgeon that is available to you. The outcome of your surgery is almost completely in the hands of your surgeon, so your choice here is truly one of the most important factors in determining your postoperative feelings of satisfaction or regret.
For more information on deciding to undergo breast implant placement, talk to your doctor.