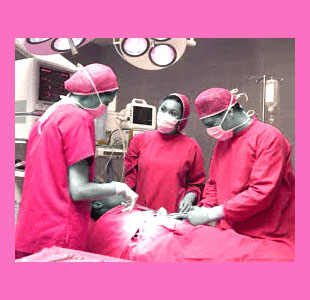 Women are always encouraged to weigh the breast reconstruction pros and cons when deciding whether or not to rebuild their breasts surgically after trauma, disease or mastectomy. Breast reconstruction is one of the true marvels of mindbody medicine, facilitating repair of various forms of breast injury or loss. Reconstruction mammoplasty remains one of the most praised of all plastic surgery techniques by doctors and patients alike. With so many options available, virtually all women have the chance to regain lost or damaged breasts through the use of invasive interventions.
Breast reconstruction works to rebuild the anatomy, but the true benefits are certainly provided in the mind of each patient. The loss of one or both breasts is psychologically incalculable, potentially enacting dire consequences on emotional health. Reconstruction also provides the chance to truly overcome whatever trauma caused the breast loss in the first place. Women are no longer limited by surviving cancer or injury; they can now triumph over it.
This essay provides an objective evaluation of various breast reconstruction surgeries, including their many benefits and the risks for complications that inherently exist. If you are thinking about whether or not to undergo breast reconstruction, or are simply deciding which technique will work best for you, then this discussion will provide facts and experiences from experts in the field.
Breast Reconstruction Pros
The most obvious and important benefit of breast reconstruction is that it allows women who have lost a breast, or suffered a damaged breast, to repair their anatomy and become whole again. Reconstruction can fix the damage caused by infection, disease, cancer, mastectomy or traumatic injury to the breast or nipple. Reconstruction can be performed unilaterally or bilaterally on women who have lost one or both breasts, respectively.
Breast reconstruction will make it easier for women to wear clothes of their choosing without the need to balance the anatomy with prosthetic breasts or bra pads.
The effects of reconstruction mammoplasty are felt far deeper than just anatomically. The true benefits are enacted on the psychoemotional state of the patient, who no longer has to be visually reminded of their loss on a continual basis. Reconstruction mammoplasty is proven to bolster self esteem, rebuild confidence and improve body image. It is also proven to improve the postoperative sex lives of women who have previously lost one or both breasts.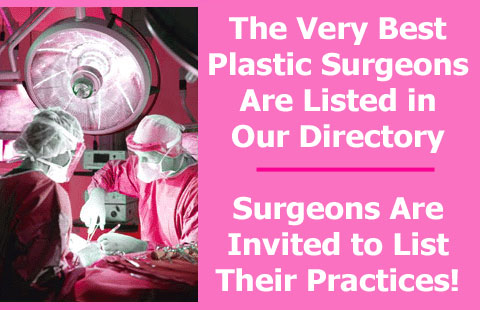 One of the best facets of breast reconstruction is that it is virtually always completely covered under most health care insurance plans. This makes coping with the high cost of the procedure easy for most patients and allows women to make the decision to undergo surgery based on more important criteria than simply the ability to afford the technique.
Reconstructive mammoplasty is actually a category of procedures, encompassing various techniques that can be utilized to rebuild or repair breast tissues. There are procedures that use breast implants to accomplish their objective and procedures that only utilize organic tissue to fix the breast. There are many options for women to choose from, making reconstruction one of the most customizable of all plastic surgery operations.
Breast Reconstruction Cons
Breast reconstruction is a risky surgery that is made worse by the fact that women who receive it have already endured previous trauma to the breast and might therefore be suffering collateral effects of this damage.
Regardless of which type of operation is selected, the surgery itself will have all the usual risks of a major intervention, including dramatic blood loss, anesthetic-related complications and general health risks, including death. Infection is possible during or after the procedure and might become a serious concern.
Prosthesis-based reconstruction techniques will demonstrate specific risks of breast implants and the possibility for implant-based complications. We have written about these topics separately and advise all women to read the above linked resources for full details on the possibility for capsular contracture, prosthesis migration and various other unwanted side effects. It should be clearly noted that capsular contracture is more common in breast reconstruction patients than it is in women who have simply receive implants via cosmetic breast augmentation operations.
Meanwhile, organic breast reconstruction will involve second and possibly even third surgical wounds to harvest the necessary tissue from the abdomen and/or back. These added traumas will extend the healing time considerably and make the patient much less comfortable postoperatively.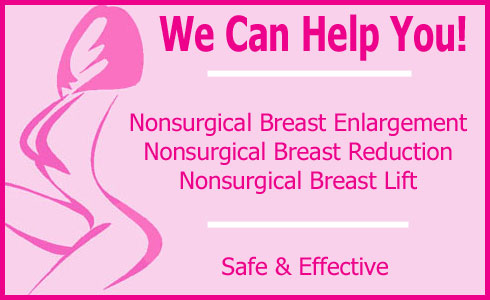 Scarring is usually noticeable and might affect multiple areas of the body in cases of organic tissue reconstruction.
Sensation in the reconstructed breast is likely to be low to virtually nonexistent. Most women will not be able to keep their natural nipple and one will have to be added via cosmetic tattoo or tissue graft. While excellent aesthetics are possible, sensation will not be comparable to a typical breast.
If the technique is not covered by insurance, it can be incredibly expensive and might therefore be prohibitive for many women to afford.
Breast Reconstruction Pros and Cons Balance
Despite its many negative connotations, breast reconstruction remains one of the true gifts of the plastic surgery industry and a vital component of mindbody health for all women. No longer are women forced to face a lost breast every day of their lives. Instead, women can triumph over their loss by repairing their body and satisfying their crucial psychoemotional needs, as well.
In order to best achieve your goals from breast reconstruction, be sure to understand all the benefits and downsides prior to treatment. If you decide to undertake the operation, accept the possible negative aspects as tradeoffs for the many rewards provided and have realistic expectations. Talk to several plastic surgeons before selecting the best one for your needs and try to meet with a few previously treated patients to get their opinions on the procedure and possibly even view their outcomes in person.
Breast reconstruction is certainly one of the most humanitarian of all plastic surgery techniques and the millions of women who have enjoyed the results of their procedures will tell you how the operation changed their lives for the better. We hope that you have the same positive experience if and when you decide to proceed with reconstruction surgery.