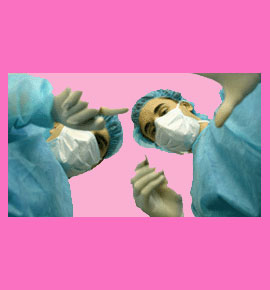 Research statistics clearly demonstrate that breast reduction decreases back pain in many women who are diagnosed with dorsalgia that is caused, wholly or in part, by the weight of heavy mammary organs. Better still, reduction can also decrease the incidence and degree of shoulder and neck pain, as well. Breast reduction for back pain can be an effectual treatment option that is indicated for women who suffer from chronic and severe back, neck or shoulder pain which has defied all seemingly appropriate traditional therapies. Back, neck and shoulder pain has been linked to skeletal changes typically endured by large breasted women. Breast-related back pain can also occur due to purely muscular concerns, even when the spine is not structurally affected.
Breast reduction surgery is a very invasive and life changing procedure, which should not be lightly considered. While reduction surgery is effective, it should not be the first step in treatment unless the pain is truly disabling or the woman has other physical or psychoemotional issues revolving around her overly large and heavy breasts. In all other scenarios, nonsurgical reduction methods might prove effective and can spare the patient a terribly invasive operative procedure.
This commentary examines both surgical and noninvasive treatments for breast-related back pain.
Nonsurgical Breast Reduction Decreases Back Pain
Trying to succeed with non-surgical breast reduction is always a good idea before acquiescing to any form of surgical intervention.
In many cases of large breasted back pain, simple weight loss may provide modest to significant relief. A doctor or physical therapist can prove very useful in helping to design a program of targeted exercise and diet to help facilitate a loss in breast size.
Of course, exercise and diet will usually only reduce fatty tissues in the breasts and are unlikely to decrease the size of glandular tissues enough to make any real difference.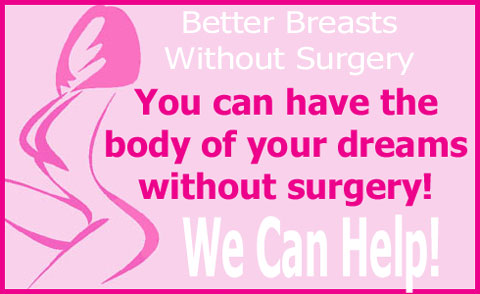 Women with large glandular breasts are the hardest to treat without invasive therapies, but many women with a large percentage of fat in their breasts should be able to truly decrease their breast size using vigorous cardiovascular exercise and a low-fat, low-calorie diet.
The various miracle pills and creams that are designed to accomplish non-surgical breast reduction are a waste of time and money in virtually every case and should not be considered by any woman who is serious about realizing real relief from her pain.
Surgical Breast Reduction Mitigates Pain
Breast reduction surgery is a complicated and risky procedure. There may be many negative consequences of the procedure, including breast scarring, loss or reduction in breast sensitivity or nipple sensation, and other possible catastrophic health effects.
However, for women who have made the decision that the risks are worthwhile, the operation is incredibly effective at reducing the incidence of back, neck and shoulder pain that are experienced.
Statistics show that most women who undergo reduction mammoplasty, specifically for back pain relief, do feel that the procedure was worth the risk, pain and cost. The majority of treated patients also enjoy partial to complete amelioration of all back, neck and shoulder symptoms.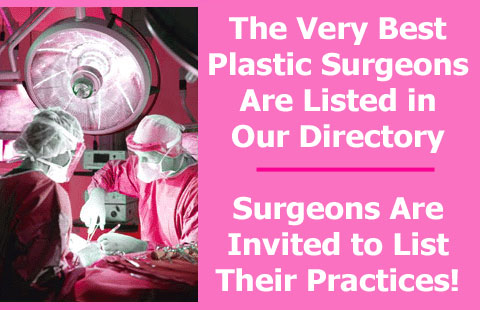 Breast Reduction Decreases Back Pain Significantly
Diagnosing large breasts as the primary source of back pain can be a daunting task, since there are often many possible symptomatic contributors in the spinal anatomy and surrounding soft tissues.
Doctors must also consider the high incidence of mindbody back and neck pain that occurs due to problematic psychoemotional stresses.
However, when a positive diagnosis of breast-related pain can be achieved, pursuing breast reduction methods is one of the better bets, based on post-treatment statistics.
Usually, we advise consulting with an orthopedic surgeon, a neurologist and a plastic surgeon before making the decision as to whether or not breast reduction is the right path of treatment for your specific case. This will prevent the common occurrence of misdiagnosis which plagues the back and neck pain industry and will set the tone for positive results from therapy.
Nonsurgical methods should be exhausted first and the results evaluated by the therapy team. If the pain is decreased, but is still present because the breasts remain proportionately large, then surgical intervention might be the next logical step in the treatment plan.