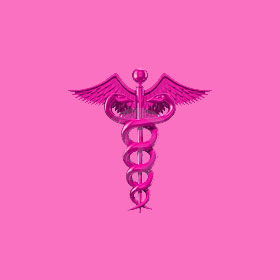 Nonsurgical breast reduction is an option for women who desire smaller, lighter breasts, but do not want to undergo reduction mammoplasty surgery. Nonsurgical breast enhancement methods are far less reliable and some might even be a complete waste of time and money. It is vital that consumers exercise special care and common sense when investigating non-invasive reduction modalities.
This report will help women to make quality choices for decreasing breast size, while still avoiding surgery.
Nonsurgical Breast Reduction Techniques
There are a variety of methods used to achieve a decrease in breast size. Some of these treatments are marginally effective and some are complete farces. The most common techniques used in non-invasive breast reduction are:
Weight loss is very effective at reducing fat content in the breasts. Losing weight should help to manage breast size, but will not do much for women with large amounts of glandular breast tissue. Weight loss might also create a deflated appearance in the breasts, necessitating a breast lift, instead of a reduction.
Breast reduction exercises work well in combination with diet to speed changes in the breasts. Breast exercises can also help tone the pectoral muscles, providing some additional support for breast tissue.
Herbal or pharmaceutical breast reduction pills are usually completely ineffective. Some of these products might even be harmful to your health. Many contain similar formulas to the herbal pills used to increase breast size. There might be some useful products on the market, but we have found little evidence of any.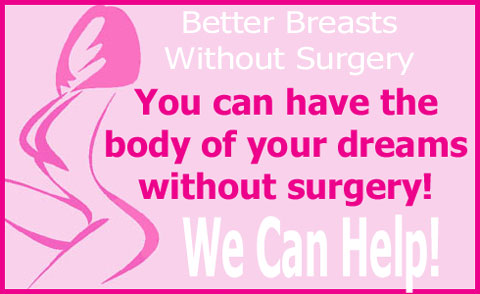 Herbal or pharmaceutical topical breast reduction creams work by rubbing the product into the skin. Some products will temporarily firm the skin, giving a tight, contracted feeling. Few, if any, have been proven to do anything to reduce breast size, temporarily or permanently.
Ending breastfeeding will often make breasts smaller, but can also make them deflated and ptotic, requiring a surgical mastopexy to achieve a rejuvenated appearance.
Minimizing bras and reduction bras will not actually decrease breast size, but will make large breasts easier to live with and less noticeable.
Risks of Noninvasive Breast Reduction
Some reduction products contain drugs and herbs which might be harmful to your health, when used in quantity. Make sure to consult a doctor prior to use and check for drug interactions with any medicines you take regularly, to avoid potentially harmful effects.
The most common risk of nonsurgical reduction products is simply getting ripped off. Most of these products are a big waste of time and will do nothing to decrease your breast size, but might steadily decrease your bank account.
If any of these products work at all, it is most likely due to the placebo effect.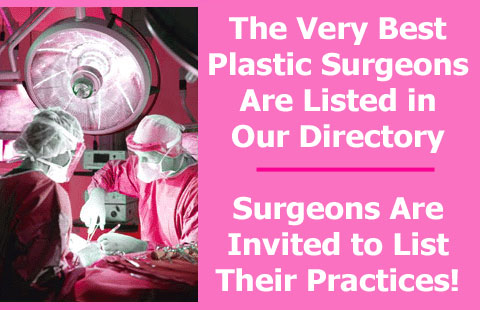 Nonsurgical Breast Reduction Efficacy
Breast reduction surgery is a highly invasive and traumatic event to endure. However, it does offer predictable and effective results which can make huge positive changes in your life.
Nonsurgical methods are not nearly as reliable and might cost a fortune over the long run, without offering any significant results. Proper diet and exercise are good options to begin with and should be incorporated into the life of every healthy individual, anyway. If you find that diet and exercise alone are not enough to decrease your breast size, your best bet is to consult a qualified cosmetic surgeon and inquire about breast reduction surgery.
Millions of women have undergone the procedure and enjoyed the lasting benefits which have been described by many patients as "the best thing they have ever done for their health". If you have experienced good results from a nonsurgical method, please write to us and share your information.
We can help you to reduce the size of your breasts safely and without plastic surgery. Our book: Better Breasts Without Surgery teaches you the best practices for decreasing breast size without the risks, costs or scars of plastic surgery. You can get the book 24 hours a day for help right now.