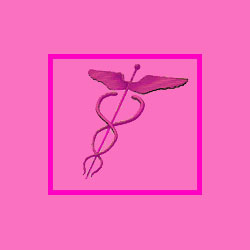 Breast reduction products may be able to serve as a means of conservatively decreasing breast size without undergoing surgery. Reduction is not easy to achieve through noninvasive modalities and the majority of home-use reduction products are ineffective. Some products might provide mild results for certain women, but none are likely to create the drastic results offered by breast reduction surgery.
This article profiles several types of home breast reduction treatments.
Positive Aspects of Breast Reduction Products
The best part of any reduction product is that is allows the user to avoid surgical intervention and treat their breasts at home.
Large problematic breasts can make life a living hell for any affected woman. Many women seek a solution to the physical and emotional pain caused by bulky breasts, but either can not, or will not, have cosmetic surgery.
These are the women who have the most to gain from non-surgical breast reduction treatments. Many women with borderline breast size issues might find just enough relief to increase their quality of life without having to face the risks or expense of an operation.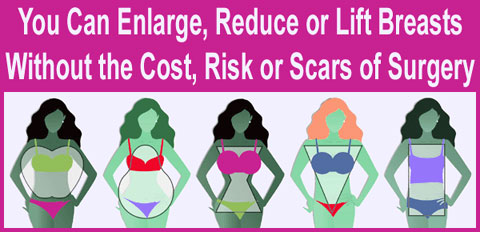 Negative Aspects of Breast Reduction at Home
The non-surgical reduction industry is one of the least effective of all noninvasive breast treatment choices. There are very limited options when it comes to decreasing breast size without surgery and even the best methods often leave much to be desired.
Breast reduction pills and breast reduction creams are the most common products available. Unfortunately, most of these products are proven to do little, if anything, to decrease breast size and some might be an utter waste of money.
There is also the ever-present danger of some ingredients being harmful to your health, so extreme care should be taken when using any unproven or unknown product.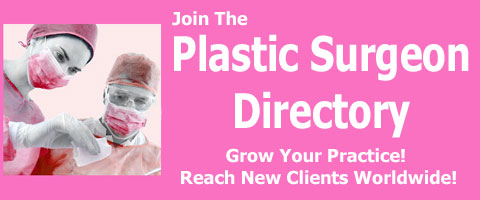 Advice on Purchasing Reduction Products
The time tested methods most prescribed for noninvasive breast reduction include diet and exercise. These methods will work well for some women, but will do little to reduce the largest of breasts and will also not work effectively to reduce breasts with large amounts of glandular tissue.
The various pills, creams and other treatments are typically viewed as less than reputable and some might even be dangerous. We have not found any particular product to be highly effective in most applications, but would love to hear your experiences with non-surgical reduction products.